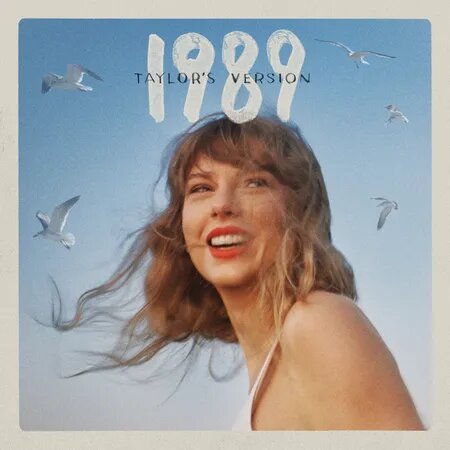 Since Aug. 9, Swifties everywhere have been counting down the days to "1989 (Taylor's Version)" – Taylor Swift's biggest album and her claim to pop music.
For the uninitiated, Swift has been on a journey to re-record her first 6 albums, as her masters for those albums were sold by her record label without her knowledge or permission to music executive Scooter Braun in 2019.
The latest rerecord, following "Speak Now (Taylor's Version)", was announced during her critically acclaimed Eras tour during the last show of the first U.S. leg.
Included in the re-recorded version of "1989" would be 5 "vault tracks," which are songs that didn't make the cut for the original, but would be added to "Taylor's version" of the album.
While most people have already heard the songs going on the re-recorded album, fans were anxiously awaiting the 5 new vault tracks from the "Shake It Off" singer. Nonetheless, many Swifties treat the re-record release dates as if they haven't ever heard the songs before, as song production may be altered and Swift's vocals have matured over the years.
When the re-recorded version of "1989" was released on Oct. 27, many fans took to SwiftTok to share their thoughts about the new album's production edits.
Notably, "Style (Taylor's Version)," "Blank Space (Taylor's Version), and "Bad Blood (feat. Kendrick Lamar) (Taylor's Version)," had some obvious edits in production and sound quality, as well some changes in vocal choice by Swift.
However, despite the controversy surrounding the changes from the original to the re-recorded version, fans seemed to collectively agree that "1989 (Taylor's Version)" holds the best collection of vault tracks from the artist yet.
"Slut!" – 10/10
Initially, I was very excited for this song, but after listening to it, I was a little disappointed – not because it isn't a good song, but because it's a love song – which was completely unexpected by the title alone. Now, however, it's probably one of my top Taylor Swift songs, and I'm also obsessed with the mentions of the album colors throughout the song.
Say Don't Go – 10/10
Upon first listen of this song, I was immediately captivated. By the second chorus, I knew all the lyrics and was screaming them at my friends who were at my album release party. By far, my favorite song on the album.

Now That We Don't Talk – 8.5/10
This song is so relatable. Despite fan speculation on whether it's about a romance to a certain former boy band member or a former bestie who's married to a Trumpie, this song is one that everyone can still relate to in some way. We've all been there, and Swift's unparalleled way of putting those narratives into song shines in this hit.
Suburban Legends – 8/10
This song is solid. It's a great song by Swift, no doubt, but it doesn't stand out.
Is It Over Now? – 9.5/10
Swift's choice to make this the concluding song of the album was so clever, and the song as a whole, is one of her best. It's a catchy song that highlights Swift's quippy, lyrical genius, which Swift has shown time and time again to be her strongest suit.

Overall, despite being the lowest number of vault tracks released, compared to Red (Taylor's Version)'s nine and the other re-recording standard of six, the vault tracks on "1989 (Taylor's Version)" is Swift's strongest set of unreleased songs — following Red (Taylor's Version) and preceding "Speak Now (Taylor's Version)," and Fearless (Taylor's Version).
I can only imagine what the vault tracks for "reputation (Taylor's Version)" will sound like, but unsurprisingly, Swift has set the bar incredibly high.
"1989 (Taylor's Version)" is now available on all streaming platforms.