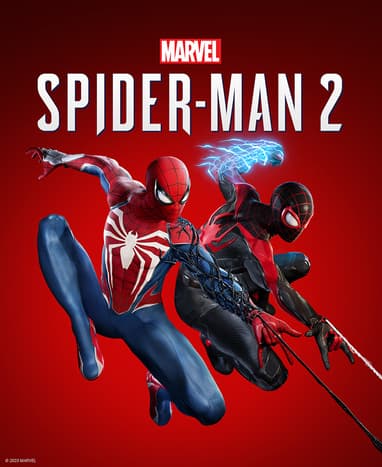 Editor's Note: this review contains spoilers for "Marvel's Spider-Man 2"

Insomniac Games released "Marvel's Spider-Man" for the Sony Playstation 4 on September 7, 2018 to critical acclaim. Many praised the action-adventure game for its excellent storytelling, dramatic soundtrack, and smooth gameplay. Additionally, gamers and comic fans alike praised "Marvel's Spider-Man" for its accurate and humanizing depictions of Peter Parker, Miles Morales, Mary Jane-Watson, Felicia Hardy, and other legendary characters. Tasked with challenging Mr. Negative and the Sinister Six, Peter Parker's strength, wits, and morals are put to the test, teaching the seasoned hero what it means to "Be Greater." While Spider-Man is victorious at the end of this adventure, saving the city and perhaps the world inevitably comes with its costs and consequences. Insomniac's storytelling and ability to convey these ideas only made fans anticipate the future of this universe even more.
There is a 5 year gap between "Marvel's Spider-Man" and its sequel, but Insomniac left gamers with a taste of what was to come with "Marvel's Spider-Man: Miles Morales". Focusing on the young Spider-Man's growth into his own type of hero, this experience introduces players to a familiar but inevitably distinct version of Miles. While the inspiration from "Spiderman: Into the Spider-verse" were certainly present, Insomniac managed to create a narrative that allowed this version of Miles to stand out on his own.
This story, while shorter and smaller than its 2018 counterpart, was strong enough to stand a release title for the Playstation 5, and I believe represents a wonderful step into the world of the official sequel: "Marvel's Spider-Man 2″.

So what exactly does Spider-Man 2 bring to this complex, evolving world? I can certainly say that this video game feels like a perfected version of both the first game and Miles Morales, and part of the reason for that is that player's are placed in the roles of both Spider-Men from the very beginning. Being able to seamlessly switch between Peter and Miles provides a smooth experience that let's players choose their playstyle; whether it be Peter Parker's brutal close combat abilities that allow for swift takedowns or Miles Morales' crowd-controlling venom powers, players have a choice that doesn't feel forced in one direction or the other.
Swinging around New York feels just as great as the combat and stealth elements of the game, and "Marvel's Spider-Man 2″ succeeds in creating a balanced experience that lets player hours use their powers in various missions and activities; some of these include stopping violent crimes, assisting in Harry Osbourne's mission to "heal the world", thwarting Kraven the Hunter's forces, and just being a friendly neighborhood Spider-Man by getting to know various characters in the city (the missions are literally called Friendly Neighborhood Spider-Man missions, which is so on the nose, and I love it).
The core narrative of the game involves the second and third objectives mainly, as Peter and Miles are forced to face Kraven while dealing with their own lives and aspirations. It's this blending of heroics and normal, everyday activities that truly makes "Marvel's Spider-Man 2″ special; some of the most memorable moments in the game include Peter biking to his old high school with Harry or Miles having to leave a college interview early to save a kidnapped teacher. However, as is often the case for heroes, there is more to these interactions than meets the eye. In fact, there is something lurking beneath the heroes' efforts to stop Kraven. Its presence is sinister, alien, and cunning, weaving its way into the story in various ways.
Harry Osbourne is severely ill in this universe. His mother passed from the same worsening illness that he now suffers from. Naturally, Norman Osborn and Oscorp find some sort of evil way to help Harry. Unfortunately for everyone, Norman's solution just so happens to be the otherworldly Venom symbiote. The symbiote is first made known through a series of cutscenes in both the first game and Miles Morales, so players are aware of it for quite a while. In "Spider-Man 2″, however, Venom takes the center stage, connecting to multiple hosts throughout the story. First binding to Harry as a sort of exosuit, the symbiote seems strange but rather heroic. When Peter falls victim to the symbiote, however, players see its true nature. Insomniac excellently incorporates their own classic symbiote suit and abilities into the gameplay and narrative, showcasing the raw power of the alien. Peter's newfound strength comes at the cost of his kindness and morals, turning the friendly neighborhood Spider-Man into an aggressive, angry anti-hero with little care for others. It isn't until Mary Jane talks sense into him and Miles quite literally beats the symbiote out of Peter that he regains his senses, losing the symbiote's powers for good (or does he?).
The symbiote serves as the main antagonist for the last quarter of the game, but its looming presence is brilliantly represented by the interactions among the game's main cast. Kraven and his hunters even become fascinated by it, culminating in a chilling duel against Venom's final host and Kraven in Times Square. The boss battles in this game are bombastic and thrilling, only becoming more exciting as the game continues.
Kraven himself is an excellent character, and Insomniac makes sure to bring some of his own story into the overarching conflict of "Spider-Man 2″. There is one mission where Peter infiltrates Kraven's home and learns of his motives, which are surprisingly transparent and vulnerable for a legendary supervillain. This only adds to the seemingly realistic depictions of these characters. I would say that Insomniac has succeeded in making these characters more human, conveying to the players one of the core ideas of Spider-Man: that humans can be heroes too.
"Marvel's Spider-Man 2" is a fantastic experience that blends narrative and gameplay effortlessly, surpassing its predecessors in every way. With a larger cast, Insomniac somehow tells a stronger story, building upon the foundation created by the first game and Miles Morales. The gameplay, while relatively familiar, is enhanced and strengthened by the introduction of two playable characters, the symbiote, and the inevitable growth of the game's two heroes. While there is so much more I can discuss about the game, there are so many surprises left for players to discover on their own. If you are a longtime Spider-Man fan, a gamer who's looking for something new to play, or are simply itching to enjoy an excellent story, give this game a buy.
"Marvel's Spider-Man 2" is now available for Playstation 5.