Loyola Greek life more close-knit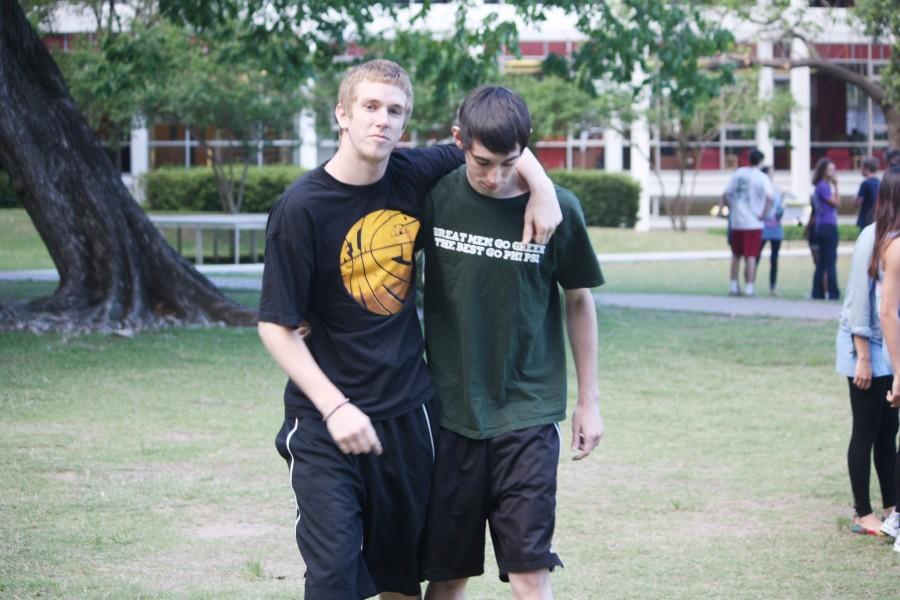 KRISTEN HIMMELBERG Assistant Life and Times Editor
January 19, 2012
Jaycee Re, marketing senior and president of Sigma Phi Epsilon, came to college and missed the close, family-like bond he had in high school with his wrestling team, but it didn't take long until he found a replacement.
At a sorority formal in the fall, he met a few members of Sigma Phi Epsilon and decided to join the fraternity in the spring of his freshman year, which is when he realized that the members of Sigma Phi Epsilon were like family to him.
He isn't the only male Loyola student who feels this way about fraternity life.
Political science junior and Phi Kappa Psi member Samuel Senter came to college and immediately knew he should give a certain level of attention to whom he hung out with.
He decided to pledge a fraternity the spring of his freshman year because he knew that being associated with a group like Phi Kappa Psi would automatically give him a leg up.
Joseph Billiot, political science senior, Inter Fraternity Council president and member of the Beggars, said he met a few members from the fraternity who he really respected and admired and wanted to be just like them, so he decided to join.
Even though fraternity life is fairly small at Loyola, it doesn't stop the men of Loyola's Greek life from making their presence known in many different ways throughout campus.
Fraternities have many stereotypes that go along with them, but according to Loyola's fraternity members, fraternity life at Loyola goes against these stereotypes in many ways and is a very valuable part of their lives.
Senter said being involved in a fraternity at Loyola is different from other schools because it is a lot smaller compared to schools such as Louisiana State University. Therefore, the fraternities rely on each other to survive.
However, many fraternity members have found that there is still some competition between the different organizations.
"It's different than bigger schools because there isn't as much animosity between the fraternities, though it does get competitive right before rush," Billiot said.
Fraternities are looked down upon at Loyola, said Eric Knoepfler, mass communication junior and Phi Kappa Psi member.
"At bigger state schools, the fraternities don't have to do anything because people want to join, but at Loyola we have to look for people, it makes it harder for us," Knoepfler said.
Senter said he thinks it is "a never-ending battle" for on-campus perception because some people only think fraternities throw big parties, while others realize they do a lot of community service.
"Fraternities have the stereotype of all being party boys, but this is a popular misconception and we're working to change it," said Joey Macasieb, political science junior and member of Sigma Alpha Kappa.
Being in a fraternity forces you to be involved, Billiot said.
"The past three SGA presidents have been Greek, and people in the Greek system hold a myriad of other positions on campus," he said.
Re said the most important things he has gained from being in a fraternity are the leadership skills he has acquired throughout the past three and a half years and the networking.
Along with being involved in leadership positions on campus, the fraternities also hold different philanthropy events to raise money for different organizations.
"We pride ourselves on throwing philanthropic events on campus such as Knock Out Breast Cancer and events that support our national philanthropy, Boys and Girls Club of America,"
Knoepfler said.
Torres said one of the biggest events Sigma Phi Epsilon holds is the Cystic Fibrosis Marathon Run, which raises money, awareness, and to fund research for a cure .
Other than philanthropic and social events, the biggest reason most members find fraternity life valuable is the brotherhood.
"These are the guys who will be the best men at my wedding and people to hang out with for the rest of my life," Billiot said.
Kristen Himmelberg can be reached at [email protected]