College of Music and Fine Arts proposes new programs
Two new degree programs have been approved for this fall: a Bachelor of Science in Popular and Commercial Music and a Bachelor of Fine Arts in Digital Filmmaking.
These programs are part of a creative professions initiative launched by Music Industry Studies Chair John Snyder. It comes in response to a request from Marc Manganaro, provost and vice president for academic affairs, for creative new ideas.
Snyder and Professor of Music Industry Studies Sanford Hinderlie proposed the Popular and Commercial Music program as an addition to the Music Industry Studies department.
Hinderlie said the new program will cater to students interested in musical styles beyond classical or traditional jazz who also seek the background in business and management that is necessary for those entering the music industry today.
Hinderlie said he has wanted to implement a program like this for more than 30 years.
"This has always been a dream of mine. I noticed when I was at a jazz camp in the '70s, the kids were doing jazz camp during the day and playing rock n' roll at night. And these kids had this passion, but nobody wanted to touch them. And I said, there's something missing here," Hinderlie said.
Pete Shimshock, music industry studies senior, said he believes that many of his peers in the program would have preferred to major in Popular and Commercial Music if it had been offered when they enrolled at Loyola.
"I feel that a lot of my music industry friends would have selected it as their first choice. Most of them are contemporary musicians, vocalists, guitar players, electronic musicians, who have little musical development support from the program they pay to attend," Shimshock said.
Hinderlie said he believes that this new program will provide contemporary musicians with the support they need to excel.
"There is a niche of students that haven't been supported in the past, and we're going to give them that support by providing this major in popular music," Hinderlie said. "And it's super cool. It really is."
New courses that will be added as part of the Popular and Commercial Music Program include four levels of Style and Practice for Pop Music and three levels of Theory for Popular Music. New courses also include a wide range of musicianship courses for popular music, including instruments ranging from bass to woodwinds, as well as voice.
The other new program addition is a Bachelor of Fine Arts in Digital Filmmaking, which John Snyder proposed in conjunction with Jim Gabour, professor of video technology.
According to Victoria Vega, associate dean of the College of Music and Fine Arts, the addition of this program is particularly important given the growing film industry in New Orleans.
"As you can see just across the street, since Katrina we've had a lot of films produced in the New Orleans area," Vega said. "The people who come to make these movies want to hire local people, so this is
filling a huge niche."
Vega said there are already contract majors in Digital Filmmaking, so the addition of this program will simplify the process for those interested in obtaining a degree in the technical aspects of film.
Current Digital Filmmaking contract major Donna Ferrell said that she changed her major multiple times before Jim Gabour helped her create a contract degree that fit her needs.
"I am so happy to see the program advancing because I know that there are many students who could really enjoy and benefit not only from the major but from the classes," Ferrell said.
According to the proposal written by John Snyder and Jim Gabour, this program will combine elements from multiple programs within the College of Music and Fine Arts including music, English, visual arts and theatre arts.
Snyder said both programs have been approved by the College Courses and Curriculum Committee, the Standing Committee on the Common Curriculum and the Standing Council for Academic Planning. They will be presented to the Board of Trustees later this month.
Marketing these new programs to potential students will begin mid-October, and according to Snyder the goal is to bring in 40 to 50 new students between the two.
Further program additions in musical theatre, theatre and film, interactive design and gaming can be expected to follow, Snyder said.
About the Writer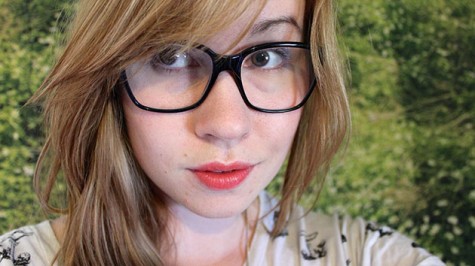 Alex Kennon, Managing Editor
Alex is a senior Theatre-Journalism hybrid major. Initially a staff writer, she has served as senior staff writer and is now managing editor at the Maroon....