Off to the races again
Louisiana Senate race proceeds to December runoff
Three-term Democratic Senator Mary Landrieu and Republican U.S. Representative Bill Cassidy will compete in a runoff on Dec. 6 to determine who will represent Louisiana in the next national Congress.
The state's next senator could not be determined by the Nov. 4 election due to Louisiana's unique Jungle Primary system. Rather than holding separate primaries for each political party prior to the election, Louisiana allows all candidates to run on the same ballot. If no candidate receives more than 51 percent of the vote, however, the two leading candidates proceed to a runoff election.
With Mary Landrieu receiving 42.08 percent of votes and Bill Cassidy receiving 40.96% of votes, a runoff is necessary to determine Louisiana's next senator. Tea-Party candidate Colonel Rob Maness received 13.7 percent of votes and the remainder was split among five other candidates, preventing Landrieu or Cassidy from obtaining an adequate majority for election. This makes Louisiana one of the last few states that has yet to determine who will fill its Senate seat.
According to Sean Cain, professor of political science, voter turnout in Louisiana was above average for a midterm election, and greater than the national average.  While only 36.6 percent of voters turned out nationally, 43.9 percent of eligible Louisiana voters made their way to the polls on Tuesday. Cain said that much lower turnout is anticipated for the runoffs, however.
This is not unfamiliar territory to Landrieu, who won two of her previous three elections through runoffs. In her speech Tuesday night, she addressed Cassidy directly saying, "This race is starting tonight," and implied that her opponent has placed too much focus on her relationship with President Obama.
"This race is not about who the president is, who the president was, or who the president will be, or which party controls Congress. This race is about the future of Louisiana, the bright and strong future that Louisiana deserves," Landrieu said.
She went on to cite her political record, and accused Cassidy of attempting to hide his own record from voters. She then challenged Cassidy to six separate hour-long debates, one hour for each year of a Senate term.
"I don't think that's too much to ask a guy that wants to represent 4.5 million people in the United States Senate," Landrieu said.
She went on to outline issues the debates should cover, which include education, jobs and growing the economy, social security and Medicare, healthcare, energy and the environment and international affairs.
"These are critical issues for our state," Landrieu said. "And you're going to have to say, Mr. Cassidy, more than President Obama's name in these debates."
During his speech, Cassidy thanked his supporters for voting for change by supporting him, and thanked Maness' voters in advance for their transferred support. He went on to reference Landrieu's support of President Obama.
"You the people of Louisiana tonight have sent the signal that you want a senator who represents Louisiana, not a senator who represents Barack Obama," Cassidy said.
After thanking the National Rifle Association for their support, Cassidy reached out to voters who did not vote for either him or Landrieu in the initial election.
"For all those others who voted for change but did not vote for Cassidy tonight, if you want a senator who will vote to appeal and replace Obamacare, who will work to get our economy going again by using America's national resources, who will respect and protect your second amendment rights and who will appreciate the culture of life, if you want a senator who represents you, not Barack Obama, I look forward to getting your vote on December the sixth," Cassidy said.
Both campaigns have set aside large advertising funds in anticipation of the runoff elections. According to Cain, as of Oct. 15 Landrieu had $1.6 million in cash on hand while Cassidy had $3.1 million available. Fundraising and campaigning are expected to skyrocket over the course of the next month.
Cain said that from a political science theory standpoint, conditions favor Cassidy's election. This is because Obama currently has an approval rating of below 50 percent, and past elections suggest that voters favor senate candidates of opposite political alignment from second-term presidents with lower approval ratings.
Though conditions favor Cassidy, Cain said that Louisiana is typically unpredictable and Landrieu has won unlikely runoffs in the past.
About the Writer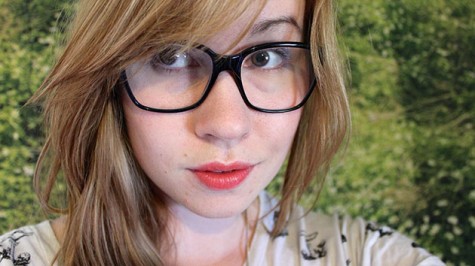 Alex Kennon, Managing Editor
Alex is a senior Theatre-Journalism hybrid major. Initially a staff writer, she has served as senior staff writer and is now managing editor at the Maroon....