Tulane offers Uptown shuttle
This semester, Tulane is giving students a free way to get around Uptown without relying on the city's  public transportation through The Uptown Loop.
The shuttle is picking up students at both Loyola campuses and is offering service to more than 70 restaurants and businesses in the Uptown area.
The shuttle route begins outside of the University Sports Complex on Loyola's main campus and ends on Loyola's Broadway campus.
Brian Lowe, director of transportation for Tulane shuttles, said the Department of Shuttles and Transportation designed the route to provide safe transportation for students to a variety of Uptown locations.
The shuttle vans are currently in the process of receiving a new reflective-vinyl wrap displaying the Tulane shuttle logo for easy identification. These are the same shuttles currently used on the Gold Zone line, which provides rides to residences or vehicles within a one-mile radius of Tulane's uptown campus.
Lowe said he is hoping to have shuttle stop signs on both Loyola campuses in coming weeks.
Theresa Solenski, biological science sophomore, Cabra resident and shuttle frequenter, said she appreciates the inclusion of both campuses.
"The Uptown Loop is great because sometimes it seems like the Broadway campus gets forgotten," Solenski said.
Lowe said his ideas are for the shuttle to be used as "a safe alternative to walking from campus at night."
The Uptown Loop can be tracked on a free app called SmarTraxx to help riders better plan their evening.
"The tracking app feature makes me more likely to use the Loop shuttle," Perry Linares, psychology sophomore, said.
Solenski said he plans on using the app to make sure the bus is on time and to check the schedule.
"The app makes it convenient because I don't want to get ready for dinner and be waiting outside in the Louisiana weather for 20 minutes," Solenski said.
The shuttle runs Thursday to Saturday from 6 p.m. to 11 p.m. Specific restaurants are available on the Tulane shuttle website.
About the Writer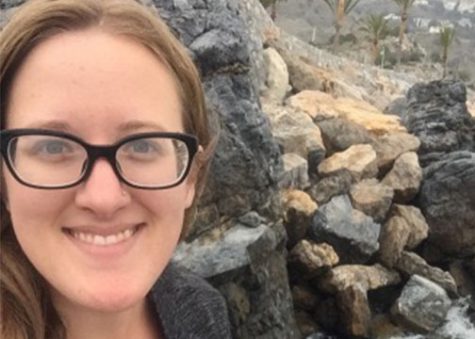 Jessica Molina, News Editor
Jessica is a mass communication senior with a concentration in public relations and a double major in Spanish language and culture. After working as a...