Change is brewing
Loyola replaces CC's coffee kiosk with new Starbucks.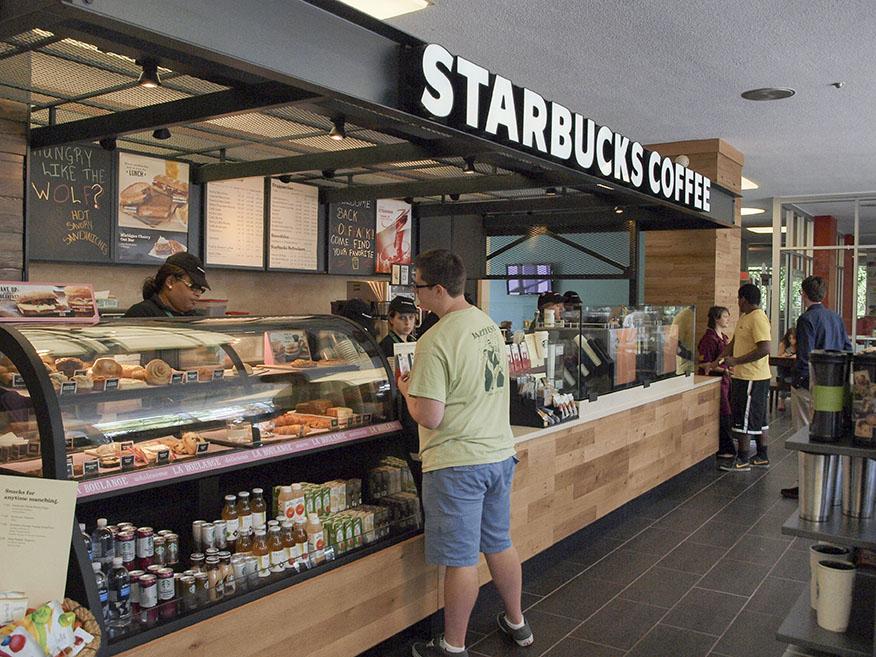 New Orleans' first full-service university Starbucks is now up and running on Loyola's own campus.
The Starbucks coffee franchise replaced the Community Coffee House kiosk and is accompanied by a remodeling of the entire Danna Center coffee lounge that includes new flooring, seating and the addition of large community tables.
According to Cissy Petty, vice president for student affairs and associate provost, the change was implemented as a result of multiple student surveys conducted over the course of last year. Petty said that the final survey, which simply asked students about their coffee preference, indicated that 77 percent of respondents would prefer Starbucks to CC's.
Many students said they are excited at the prospect of having easier access to their favorite coffee franchise.
"I'm excited to get a venti iced chai with a double shot that actually tastes like something other than milk and water," Dana Falsetti, music industry senior, said. "It's fair and admirable to support local businesses rather than global companies, but I want some real coffee, and Starbucks brings it."
Donna Ferrell, digital film senior, said she also prefers the taste of Starbucks coffee to CC's.
"I used to spend so much money at CC's because I couldn't stand the taste of the regular coffee, so I always ended up getting lattes that were just as expensive as Starbucks' and not nearly as good," Ferrell said.
However, the change in coffee suppliers has roused mixed reactions from students — particularly those in favor of supporting local businesses.
 "It's better to support local companies like CC's and PJ's than to just take on another conglomerate," Adam Dupuis, criminal justice junior, said.
Others have indicated dissatisfaction with the lack of administration-to-student communication regarding the change.
"If I had a better understanding from the school of why locally-owned CC's is out and Starbucks is in, I may be more in favor of the change," Morgan Ballard, mass communication senior, said.
Although Petty says Starbucks will be offering part-time employment for students, former CC's employee Taylor Galmiche, film and mass communication junior said she is saddened by the loss of her job.
"I cherished working at the CC's on campus. Our team had a great dynamic and a fun time serving students. I am going to miss both my job and the student serving experience that CC's offered," Galmiche said.
Despite the shift to the national coffee chain, Petty says Loyola plans to support local businesses in other ways. Slice Pizzeria and Blue Dot Donuts, both New Orleans owned and operated, will also be available on campus this semester.