Web series created for and by commuters
Hang on for a minute...we're trying to find some more stories you might like.
Students are taking it upon themselves to document commuter life at Loyola with the new web series, "True Life: I'm a Commuter".
The way society looks at college life often involves references to on-campus living and dorm rooms. Back to school sales inevitably feature products that help students adjust to moving away from home, but there's not much for students who wish to live off of campus.
"True Life: I'm a Commuter", which will feature new episodes every month, will document the average day of a commuter student at Loyola. Its production is being run entirely by Loyola students.
With this web series and group discussions, the Commuter Student Association hopes to reach out to students who are having a harder time getting involved in the Loyola community.
Raymond Price, mass communication sophomore and a commuter himself, is a part of this organization searching to create a larger forum for commuter students to be heard.
"We're planning on the project to be a year long thing, following one person or a group of people to see how they get by with campus life," Price said.
According to Price, the Commuter Student Association is being re-vamped from previous years. He hopes they'll be able to keep the association alive despite previous attempts that he said, "fizzled out".
"We just started working on the Commuter Student Association," Price said. "We got a group together, started asking different commuters around Loyola what they'd like to see happen and what they'd like to get, and we basically re-made the commuter student association and on top of that, the video."
Some Loyola commuters think that documenting their experiences through a web series will shed light on the daily challenges they face commuting and interacting with other students on campus.
For Carrie Ledlow, mass communication sophomore, commuting on the streetcar daily has become a hindrance financially and academically.
"It's a bit of a money drain. I always like to keep a stash of quarters somewhere. I'm planning on maybe getting a job so that I can actually pay for my transit because money is hard," Ledlow said.
Ledlow has also experienced trouble with getting to classes on time because of the unpredictability of the streetcar.
"I'm usually five minutes late because the streetcar decides to take 30 minutes instead of 20," Ledlow said.
Paul DiMarco, accounting and finance junior, said he made the decision to commute from the Westbank each morning for financial reasons and expressed how difficult it is for commuter students to get involved at Loyola.
"I'm not really involved in any of the events on campus, but the only thing I really feel like I missed out on is that I've noticed a lot of people on campus know each other a lot better," DiMarco said.
Although "True Life: I'm a Commuter" has recently run into a few technical set backs, the crew is persistent in reaching out to commuter students with their videos and discussions.
"We noticed a large commuter population on campus with such small representation. We took it upon ourselves to start an association to help commuters find out about late night events that they wouldn't have heard about otherwise and activities to do while they are on campus," Price said. "We are helping commuters make the most of their college experience."

About the Writer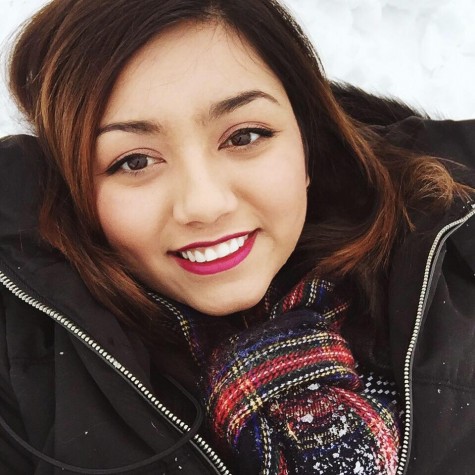 Skyllarr Trusty, Assistant Editor
Skyllarr Trusty is an English writing and biological sciences senior. She maintains several editorial positions as managing editor of ReVisions and assistant...