Midterm elections garner low youth voter turnout
As Louisiana awaits the results of the runoff elections for the senatorial seat on Dec. 6, candidates still face the struggle of getting young voters to actually go out and vote.
Young voters, especially college-aged students, have been traditionally notorious for not showing up at the booth to cast a vote. The Campus Vote Project said that approximately 1.9 million voices went unheard in 2012 because many student voters were unregistered, apathetic towards elections, or didn't know where to cast their vote.
Kristen Muthig, communications and policy manager at Fair Elections Legal Network, said students fail to realize that the best way for their voice to be heard is to vote for the right candidate to represent their viewpoints and to be an active participant in their community.
According to the Center for Information and Research on Civic Learning and Engagement, a nonpartisan civic research and engagement organization also known as CIRCLE, 45 percent of voters between the ages of 18 and 29 did not vote in the 2010 midterm elections because they were not interested or not involved in politics.
Felicia Sullivan, senior researcher for CIRCLE, said that young voters have multiple reasons to be interested in voting for their elected officials.
"Many policies affect young voters and their younger non-voting friends and family members – education, student loan debt, criminal justice, foreign policy and defense, workforce training, employment opportunities, affordable housing are all issues that affect young voters often more so than older voters," Sullivan said.
Voters that fall into the 18 to 29 age range make up 21 percent of the voting population, according to Campus Vote Project, a campaign created to help young voters connect with local election officials to make voting easier and overcome voting barriers such as residency laws, registration deadlines and strict voter ID requirements.
Despite campaigns like Campus Vote Project, Muthig said most of the time voters are unwilling to vote because they believe that their vote will not make a difference.
"Midterm elections' historically low student turnout has created a vicious cycle," Muthig said. "Because turnout is typically low, candidates don't focus on the issues that concern students. Because students are ignored by candidates, they don't vote."
For the 2014 midterm elections, Louisiana had a turnout rate of 23.1 percent of 18 to 29 year old voters compared to the national average of 22.2 percent, according to CIRCLE.
"We did find that states like Louisiana that had competitive Senate or governor's rates in this last election did have a higher youth turnout than non-competitive states," Sullivan said.
According to the Campus Vote Project, there was a slight increase in youth voting from the midterms in 2010, but the number of people coming out to vote remains low.
Meg Casper, Louisiana Secretary of State press secretary said that voting is essential to make an impact in the community.
"All voters, not just young voters, can't make a difference if they do not register to vote and then vote," Casper said.
About the Writer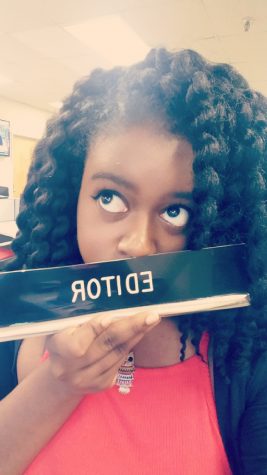 Starlight Williams, Editor-in-chief
Starlight is mass communication senior with a focus in journalism and a minor in legal studies. After serving as Assistant Life and Times Editor, Life...