Column: A professor's fond farewell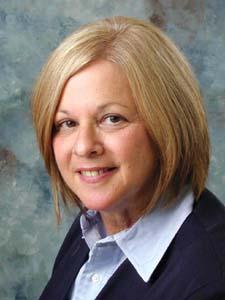 S.L. ALEXANDER
April 11, 2013
Hang on for a minute...we're trying to find some more stories you might like.
As New Orleans Mayor Vic Schiro said during Hurricane Betsy, "Don't believe any false rumors unless you hear them from me."
To prepare for the end of more than two decades of teaching (starting a three-year phased retirement focused more on writing books and articles), I cleared out my campus office recently: You can write anywhere. Most enjoyable was sorting through thousands of student evaluations – I had saved them all.
It was especially fun to re-read the anonymous comments on the backs of the rating sheets, which over the years seem to fall into three main categories from which I had 10 favorites.
First, regarding the instructor's general appearance and demeanor:
10. Very fun, keeps class lively and entertaining, has great legs!
9. Dr. Alexander=intellectual badass!
(Re suggested personal improvements for the instructor):
8. Maybe a haircut, not in a negative way, but to keep you from moving your hair out of your eyes.
Next, referring to the instructor's silliness:
7. Your jokes in class are great, and I love how you tell us stories about your children!
6. Will humiliate herself to make a point for us!
Finally, some comments which make the instructor realize that although she never imagined she would spend so many years teaching journalists rather than being one fulltime her own self – this was to have been a temporary move due to all those kids around the house – it might have all been worthwhile:
5. I liked this course much more than I thought I would!
4. I like how she always put something nice about the paper no matter how bad it was!
3. I never looked at my watch once during her lectures!
2. I find her to have a strong sense of integrity, she is humble and has a strong sense of compassion for her students, she truly exudes the Jesuit ideals of learning Loyola seeks to instill.
1. I love her! The rumors I heard were not true!
Reading these comments brings to mind the students behind them: the fun of producing a weekly TV news program together; traveling to conferences to mentor prize-winning grad students reading law papers; scores of trips with reporting students to local courthouses; touching letters of support for the instructor's promotions; years of Christmas cards with photos of these kids' kids; e-mails and calls describing real-life encounters with something learned in class or just to say hello; hearing about their accomplishments in journalism and law.
You know, that student was right about the instructor's needing a haircut, she has to get that hair out of her eyes, it's making them tear up a bit…
Happy graduation, everyone.
S.L. Alexander, PhD, has served on the faculty for 22 years now, and she appreciates your indulgence in allowing a private memory in this space rather than her usual Freedom of Information screed. She can still be reached at [email protected]
On The Record is a regular column open to all Loyola faculty and staff. Those interested in contributing can contact [email protected]