Students embrace silence for weekend retreat
Next weekend's Emmaus Retreat will be a trip focused on reflection and encouraging students to find God in silence by providing a break from the noise and distractions of university life.
The Jan. 30 retreat will cost $40. This covers travel, lodging, and food expenses, and is open to all undergraduate students of any religion or faith. Financial aid is also available.
Laura Alexander, assistant director of university ministry said the retreat is a chance for students to take a step away from the noise and business of their lives and connect with God. It's a quiet, contemplative retreat with a full day of silence on Saturday.
Students will arrive on Friday night and break into small groups to discuss their expectations and learn a little about the weekend's events.
On Saturday Jan. 31, groups will talk about praying and how to spend time in silence. The remainder of the day is spent in silence and reflection, with silence being broken during a reflection time in small groups. Students travel back to campus on Sunday Feb. 1.
Josh Harvey, director of Chi Alpha, is a returning leader of the Emmaus Retreat.
"This retreat is purposefully quiet in order to reflect, which might be challenging for anyone who doesn't regularly spend time in silence," Harvey said.
The inspiration for the Emmaus Retreat comes from the gospel of Luke in the Bible.
On the third day after Jesus' death, two disciples were traveling to a city called Emmaus. As they walked, a man came up to them and joined them on the path. The disciples talked about their longing for Christ and their feelings since his death.
Upon arrival in Emmaus, the three men broke bread. It was then that the disciples' eyes were opened, and the man's identity revealed as Jesus. In the same way, students are encouraged to reflect back on the way God has interacted in their lives up to this point.
Ryan Carlson, philosophy senior, will be attending his second Emmaus retreat this year. For Carlson, the retreat provides peace and time for reflection.
"I get a better idea of what kind of direction I want to go in my life, what type of person I want to be," Carlson said.
About the Contributors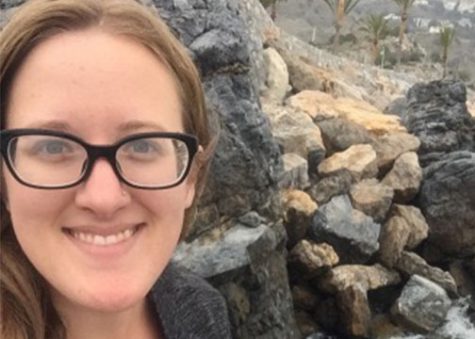 Jessica Molina, News Editor
Jessica is a mass communication senior with a concentration in public relations and a double major in Spanish language and culture. After working as a...