New Orleans colleges unite to celebrate MLK
In their 29th year of honoring the holiday, New Orleans' private universities worked together to bring Dr. Martin Luther King Jr.'s dream alive for an entire week.
Martin Luther King Week for Peace is a citywide event hosted by Loyola, Tulane, Dillard and Xavier Universities. During the week of Jan. 19 through Jan. 23, a series of events and performances were featured that encouraged and revolved around reflection and unity of both the past and the present.
New Faces of the Dream kicked off on Jan. 19 with a day of service. Over 800 students were expected to participate in giving back to the New Orleans community as well as embrace the Jesuit values of helping the poor and oppressed.
Courtney Williams, associate director of co-curricular programs, has planned the Week for Peace events for four years now. He said that this year there were new additions and opportunities for students to grow.
This year there were six new learning labs for students, which gave them new educational tools and resources to help benefit those who participated.
"I think when you attend events like these and you do days of service and you push outside of your comfort zone, it allows a lot of opportunity for personal growth and reflection, and as a Jesuit institution, that's important to us," Williams said. "I think that after participating, people will be able to take that away with them."
The week continued with a panel debate on Tuesday, Jan. 20, at Dillard University that recognized King's values and how they apply today, while the convocation held at Xavier University featured keynote speaker, Michael Skolnik, the political director to Russell Simmons and the president of Globalgrind.com
The week closed Jan. 23 at Tulane with Expressions of Unity and Step Off for the Dream, which featured live performances from students.
Williams hopes that introducing these debates and performances will push today's generation to keep Dr. King's dreams and ideas alive.
Matthew Holloway, Black Student Union president, has helped plan this event for the last two years. He believes hosting this Week for Peace has not only been a great way to connect with students from other schools, but also to see how this generation's activism is reflected approximately 50 years later.
"It's an interesting time, you're seeing new forms of activism, you're seeing new forms of tactics, and you're seeing strategies of how to combat inequality and oppression in this world. This week we wanted to reflect that in all of the events that we do," Holloway said. "We're a school that founded ourselves on social justice so it's always important to go out and be apart of the change when it presents itself."
About the Contributor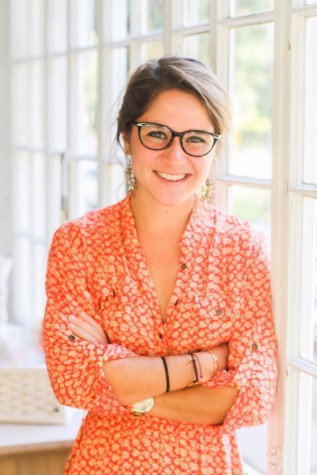 Linda Hexter, Photo Editor
Linda Hexter is a mathematics major with a minor in mass communications. Before becoming photo editor, Linda was senior staff photographer at the Maroon....