Track team seeks improvement
Hang on for a minute...we're trying to find some more stories you might like.
The Loyola track and field team is working hard to prepare for the spring season, which team members say could be one of their best yet.
The team kicked off the season by competing in the Leonard Memorial Invitational meet in Houston on Jan. 16. They are currently training for the Samford University Invitational meet, which will take place on Feb. 13 and 14 in Birmingham, Alabama.
Assistant coach Judith Billizone said she is looking to improve the team's skills and tenacity to do well in the upcoming meet and have a strong season overall. Billizone said she has a lot planned for the season.
"After the first meet, I can see that we have a lot to work on, but that means that there's a lot of room for improvement," Billizone said.
Billizone said improving their ability to work under pressure and maintain control in events will help the team perform to their fullest potential in competitions. She said it is important for the team to stay focused and have a positive mindset in order to do well this season.
"We always say that it's 90 percent mental and 10 percent physical," Billizone said.
Harley Augustine, biology senior, said her team's ability to focus on performance while simultaneously being college students is vital.
"I am very proud of my team. Keeping up our grades while attending practice every day and pushing ourselves during every workout is a difficult task," Augustine said.
Augustine said she is proud of her team and is looking to finish off her last season strong.
Marketing freshman and college track newcomer Taralyn Heard said she is excited for what her first season has in store. She is confident that with proper training, the team will do well.
"I believe that on both the men's and women's side, we can win conference," Heard said.
The team hopes to make it to the National Association of Intercollegiate Athletics Championship meet.
The Samford Invitational meet will be the team's last competition before the NAIA Indoor National Track and Field Championships, which will bring an end to the indoor season.
About the Writer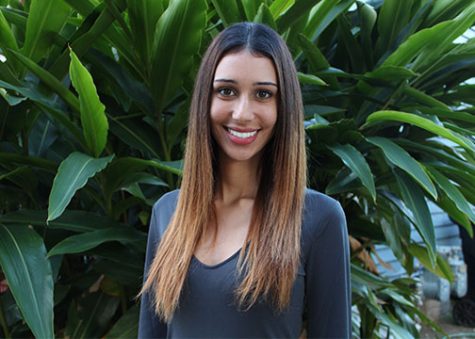 Haley Pegg, Senior Staff Writer
Haley Pegg is finishing up her final few credits at Loyola as a part-time journalism and marketing senior. Spring 2017 will be her second semester serving...