Loyola announced as "hidden gem" of Louisiana
Loyola was named the top "hidden gem college" in Louisiana by College Raptor, meaning that Loyola receives fewer than 5,000 applications per year with an enrollment of greater than 1,000. College Raptor ranking also takes into account academic indicators such as selectivity, SAT score of incoming classes, freshman retention, diversity, grad rate and student-faculty ratio.
Vice President of Enrollment Management Roberta Kaskel said that the Admissions team is delighted to be named as a "hidden gem" by College Raptor and that today, high school students and their families rely heavily on web-based tools to help them identify colleges to include in their selection set of places to explore and submit an application.
"Such a recognition is important not only because it draws us to the attention of students who might not yet know about Loyola, but because the profiles on College Raptor help us tell our story," Kaskel said.
Kaskel said that because the rankings are quantified, the recognition is not subjective.
"College Raptor does not collect subjective assessments to build its profiles. They rely on data published by the National Center for Educational Statics, the government and known metrics used by accreditation bodies. However, we believe that they have discovered what we already know to be true—that Loyola is a hidden gem because of the exceptional academic and culturally diverse experience that we offer our students," Kaskel said.
Recent English Literature graduate Michael Olausen was not surprised when he heard that Loyola was named a "hidden gem."
"I knew Loyola was a special place from the moment I met an admissions counselor, who treated me better than I could have ever expected," said Olausen. "Loyola followed through on my initial impression."
College Raptor content and research specialist Olivia Pittman reported Loyola to have a relatively high retention rate at 80 percent and low student-faculty ratio at 10:1. Loyola will receive a badge to commemorate the achievement.
"This will be the first in a series where we explore the top hidden gem colleges in each region of the US." said Pittman. "We are interested in making sure students realize all their college options instead of just defaulting to the school in their backyard or a big state university, which aren't the best fit colleges for all students."
Olausen said that he is glad to have been part of a college like Loyola.
"As a recent graduate, I count myself lucky to have been able to experience such an amazing community," said Olausen. "I hope this helps our enrollment because I know that has been an issue."
About the Contributor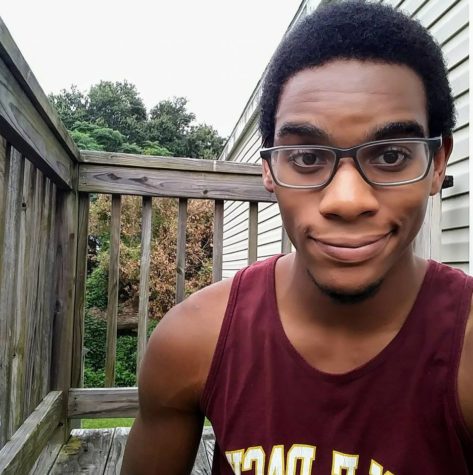 Jamal Melancon, Senior Staff Writer
Jamal is a mass communication senior with a focus in journalism. Before serving on The Maroon as the Senior Staff Writer, Jamal worked as the Worldview...