There's a new man behind the curtain
Hang on for a minute...we're trying to find some more stories you might like.
It looks like the gay and powerful New Orleans dance club, Oz, will only be getting a makeover with its recent change in ownership.
Declaring bankruptcy last October, Oz was put up for auction on July 22. After a vigorous bidding war, Kishore "Mike" Motwani, local developer and t-shirt mogul, purchased the bar in bankruptcy court for a reported $8.175 million. While many patrons of the club are optimistic, they are still in the dark about what changes the new ownership could bring.
Adrian Claveria, A'14, entertainment and promotions assistant for the club, said that she believes that the success of Oz will continue despite the unclear plan for its future.
"We're basically just waiting for those changes to happen," Claveria said. "I feel that if Oz continues to stay as Oz, as the gay bar that everyone in this community has come to know and love, attendance won't change."
Eli Thomas, one of Oz's new staff members, said that he hopes Oz will contiune to be as warm and welcoming as its always been.
"It's just the excitement, the fun, the love that you feel. When you walk past the building, everyone is happy. They're hugging each other; they're smiling. It's the opposite of hate. It's what I would call love," Thomas said.
Greg Jones, the general manager, said that while management has not hashed out the details of what will occur to the club, most of the modifications will be cosmetic.
"We're planning on making a lot of changes," Jones said. "We are re-vamping the whole bar, and looking at adding lots of new fun things like lights, etc."
Madeline Schwartz, one of the new owners, furthered Jones' thought by adding that the changes made to Oz will be for the betterment of the club.
"We would be silly to change this place. Everything will stay the same, [but] Oz will be bigger and better," Schwartz said.
Persana Shoulders, director of entertainment, publicity and promotions and Loyola alum, spoke on behalf of her employees about the future.
"We're very excited that we're all still going to be here and that its still going to be Oz," Shoulders said. "Certainly we'll always love our previous owners, but we are about to embark on a new journey, and we all are very very very excited to see what the new future holds at Oz.

About the Writer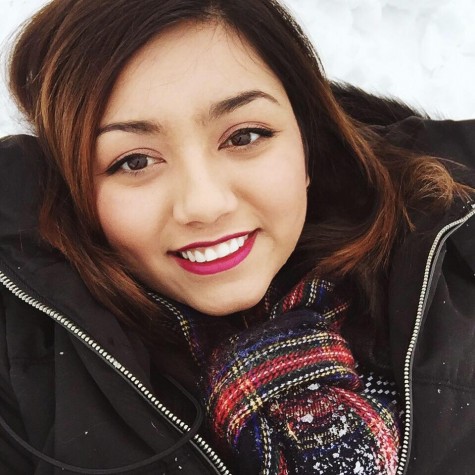 Skyllarr Trusty, Assistant Editor
Skyllarr Trusty is an English writing and biological sciences senior. She maintains several editorial positions as managing editor of ReVisions and assistant...