NOLA recycles, no waste, no problems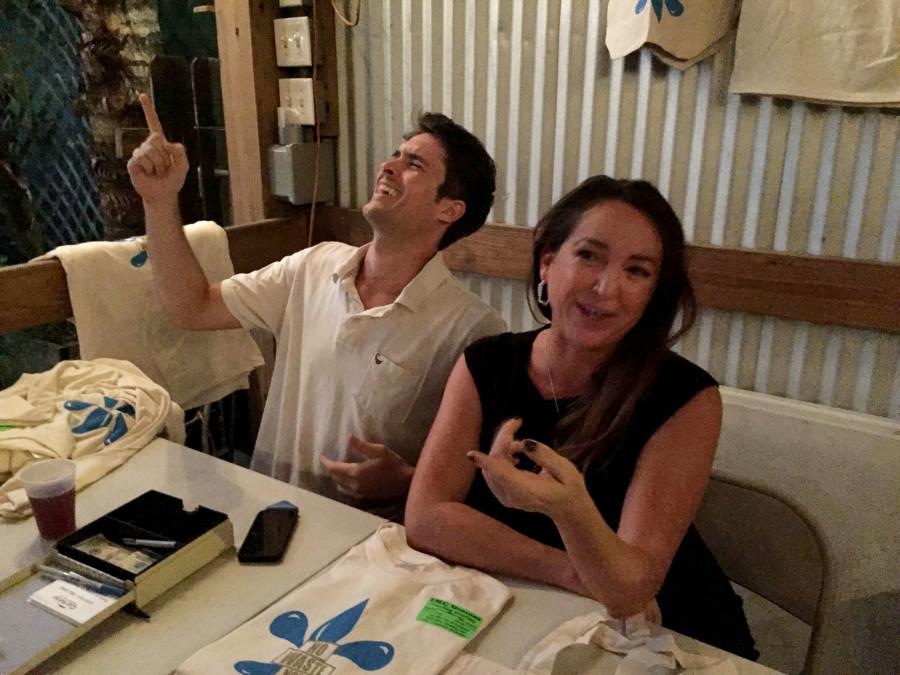 If a local group has their way, soon New Orleans shoppers will not only have to remember their grocery lists, but also their reusable bags.
No Waste NOLA, a New Orleans non-profit organization, launched its first campaign to ban single-use plastic bags in the city.
Max Ciolino, president and founder of No Waste NOLA, said the idea for a citywide plastic bag ban began in his legislative drafting class at Tulane Law School.
"I drafted it and I started going through the research based on it and I realized how bad plastic bags actually are for the environment and how economically ridiculous they can be," Ciolino said.
There are three layers to the plastic bag ban ordinance. The first part, according to Ciolino, is a ban on single-use plastic bags, which will eliminate 90 percent of plastic bags.
The Wall Street Journal reported in 2012 that grocery stores insert a two to five cent fee into food to pay for the plastic bags, which translates to a saving of $18 to $30 if a ban goes into affect.
The second layer of the ordinance is a paper bag fee. Ciolino acknowledged paper bags are not much better for the environment, but they do not pose the same problems plastic bags do.
"They're more resource intensive and they're more chemical intensive, so a lot of bad things happen when you use a paper bag. But, they're biodegradable so they don't pose hazards to marine life like sea turtles," Ciolino said.
According to a memorandum issued by San Jose, California, before enacting a single-use plastic bag ban, plastic bags made up 12.2 percent of the litter in creeks and rivers in 2010. In 2012, after the ban was established, only 3.7 percent of litter in creeks and rivers were plastic bags.
Bob Thomas, director of Loyola's Center for Environmental Communications, said he hopes the plastic bag ban prompts people to use reusable bags instead of taking a bag at the store.
"I think one of the major steps forward for people in the world of being wise about resources, the sustainable world, is to be less wasteful and I just cannot stand seeing people take bags when they don't need them. It's just so wasteful," Thomas said.
Ciolino said the group is unsure about keeping the third layer, which would set standards for what is considered a reusable bag. He wants to prevent companies from being able to make plastic bags thicker and claim they are reusable.
Ciolino reached out to the Loyola Association of Students for Sustainability and the Tulane Green Club to help spread awareness about his petition and blog.
Eddy Schneider, Loyola Association of Students for Sustainability president, worked with Ciolino to get student interest at Loyola. He said he thinks the idea for a plastic bag ban is a great idea and hopes if it goes into effect, it will help the campus became more sustainable.
Loyola Association of Students for Sustainability, which Ciolino helped establish while he was an undergraduate student at Loyola, has started recycling initiatives on campus.
Becca Greaney, Tulane Green Club member, said she is in support of the all of the organization's goals, but the part of No Waste NOLA's plan she was most looking forward to is the composting.
"I am really excited about the composting potential. I would love if that happened in New Orleans, even on a small scale, at our houses and at school. To have it in the city would be a huge deal," Greaney said.
After they get a citywide single-use plastic bag ban in place, Ciolino said No Waste NOLA wants to begin a push for citywide composting and a styrofoam ban.
He is working with Council member Susan Guidry and Ciolino said she will hopefully sponsor the bill at least a month before Earth Day 2016, so No Waste NOLA will be able to hold an Earth Day rally around the ban.
Americans use and throw away about 100 billion plastic bags each year, according to a press release from the National Resources Defense Council.
The group will be outside of Whole Foods on Magazine Street on Nov. 7 to spread awareness about their plans.