Pixar artist visits Loyola
Hang on for a minute...we're trying to find some more stories you might like.
Taking a moment to embrace your inner child with an animated movie can be great, but Loyola took it to the next level by giving students the opportunity to see how animated movies were made.
On Nov. 9, Michael O'Brien, Pixar artist, spoke to Loyola students in Nunemaker Hall about his part in the upcoming film "The Good Dinosaur." With a background in software development, O'Brien joined Pixar in 2000. Since then, he worked on animations for movies such as "Monsters, Inc.," "WALL-E," "Finding Nemo" and "The Incredibles."
The story of "The Good Dinosaur" explores what would happen if the dinosaurs were never killed off the planet. The story focuses on a young dinosaur, separated from his family, who must find his way back home with the help of a small boy he meets along the way.
People who attended the event were able to see clips from the film and visuals of the different stages
of production.
According to O'Brien, creating animations requires skills in math, composition, lighting and more. He wants people to leave the theater and think that the story itself was great, not just the special effects.
"What we do in the effects department is provide a backdrop for this amazing story. We are a part of this world, not the only key component of it," O'Brien said. "We want people to feel like the place we've created in the movie is real, and that it's an actual place they could go visit."
O'Brien said that his advice for student animators and film designers is to take advantage of available resources such as the several software programs that are free to download for registered students.
Lorenzo Gatapia, music industry studies junior, said he believes Loyola should continue to invite speakers like O'Brien.
"When I came to college, my dad told me to attend every free speaker event because they're always the most informative," Gatapia said. "The presentation was great and Loyola should definitely have more."
Kent Tong, studio art senior, said he really appreciated the question-and-answer portion of the presentation.
"I want to work in the movie -making process at Pixar someday, so it was great that Mr. O'Brien talked about how to get your foot in the door," Tong said.

About the Writer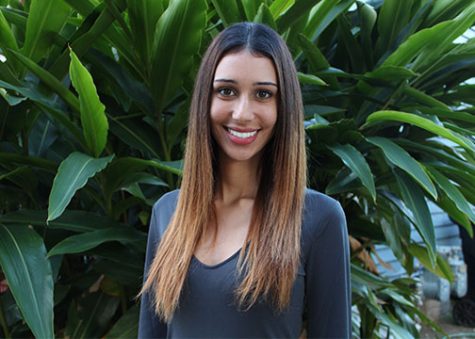 Haley Pegg, Senior Staff Writer
Haley Pegg is finishing up her final few credits at Loyola as a part-time journalism and marketing senior. Spring 2017 will be her second semester serving...