Loyola to kick off annual Christmas concert
The College of Music and Fine Arts is continuing a tradition that has been going on for over 23 years, with its annual Christmas at Loyola concert.
Christmas at Loyola is a free event put on by the CMFA that takes place on the first Sunday of December in the Holy Name of Jesus Church.
Meg Frazier, associate professor of the CFMA, said that Christmas at Loyola marks the beginning of the holiday season for the community.
Victoria Vega, associate dean of the CMFA, said that the program showcases a range of powerful performances from musical groups at Loyola, and it incorporates all aspects of the CMFA.
"The concert features the Loyola choirs, chamber orchestra, brass ensemble, jazz band, and university organist Dr. Marcus St. Julien in an hour of seasonal music," Frazier said.
The event has always been standing room. Vega said Christmas at Loyola is an event that the nearby community anticipates every year.
Along with the performances that the CMFA puts on, Frazier said there are also audience sing-alongs to familiar carols.
The Loyola University Chorus is giving one of the featured performances. Frazier said that the over 150-person choir will sing from within the audience.
"It will be quite thrilling for the audience to hear our fine singers up close," Frazier said.
Frazier said the performers have been practicing for this event since mid-October.
Tori Lambert, music education sophomore, is performing with Loyola Chamber Orchestra and the Loyola University Chorus. This is her first time performing in Christmas at Loyola. She said she enjoyed the process of preparing for this show.
"There is a lot of excitement in the school of music surrounding the event, and both of my ensembles are working on some really beautiful pieces of music," Lambert said.
Lambert said that students go to the program to get into the mood for the holiday season.
"It's just such a great way to end the semester with the whole school coming and getting in the holiday spirit together," Lambert said.
Vega said that Christmas at Loyola is a fun occasion for the people of all ages.
"As a musician, vocalist, instrumentalist, and Christian, it has always been a special time for my family. I bring three generations to this event myself," Vega said.
Frazier said the event only lasts for about an hour and 15 minutes, and she said that it is a good opportunity for students to take out some time to gather and support each other while preparing for the holidays.
About the Writer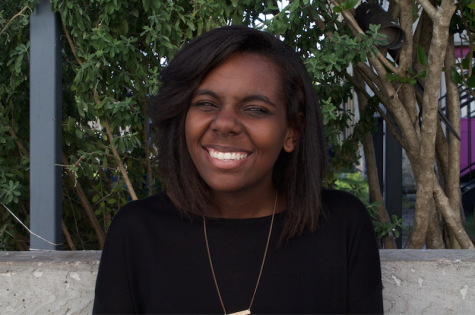 Sidney Holmes, Editor in Chief
Sidney is a mass communication senior with a focus in journalism. Before she took the position of Editor in Chief, she served as Assistant Producer of...