Dorm room essentials
Hang on for a minute...we're trying to find some more stories you might like.
Moving out of your parents' house and living on your own is a fun and refreshing journey to embark on in college. However, many are left clueless when they are stripped of all the amenities that were convenient to them before. From shower necessities to storage essentials, here is a list of everything you need to make your new dorm room or apartment your home away from home.
Mini Fridge
Whether you frequent the Orleans Room or cook up meals with your friends, a fridge is one of the most important things you should own in your new space. From keeping your drinks cold to stashing leftovers from eating out, a mini fridge is a small investment that you'll be sure to use over your four years in college. You can even rent a fridge from the school to cut down on cost.
Laundry bag
Sadly, the times of your mom making your laundry smell linen-fresh is over–at least until Christmas break. But don't fret, if you're moving into a dorm for the first time, be sure to buy a durable laundry bag that is large enough to carry your clothes for the whole year. Not sure how to do laundry? Check out page the laundry guide article.
Shower basics
Whether you share the bathroom with an entire floor or a few other suitemates, be certain to purchase a shower caddy to hold items such as body wash, razors and shampoo. Another important item to purchase is a pair of shower flips flops. Trust me, once your toes touch a dorm bathroom floor, they'll never feel the same again.
Extra storage
Instead of trying to stuff everything inside of your closet, add some organization to your pad. Buying additional plastic storage containers with drawers and tops will solve this issue right away. You can even label them or buy different colored containers to make finding items a breeze.
Cleaning products
From sticky stains to dirty dishes, buying a few basic cleaning products such as an all-purpose cleaner for all surfaces and dish washing liquid will ensure you'll have the cleanest of spaces. Disinfectant wipes also come in handy for quick spills and keeping things germ-free especially during flu season.
Full length mirror
For the times when you're in a rush to get dressed for class, a full length mirror will be your savior. From making sure your entire outfit is on point and not a hair is out of place, this amenity will always be used. Purchasing one that can hang on your closet door can also save you the trouble of it falling down and shattering.
About the Writer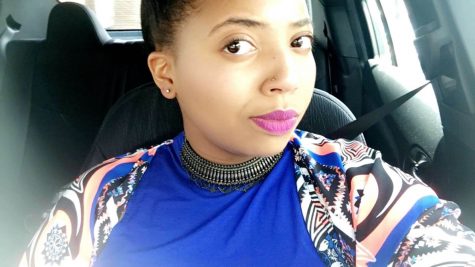 Chasity Pugh, Social Media Producer for Facebook and Instagram
Chasity is a mass communication major with a concentration in journalism and minor in African American studies. Prior to serving as Social Media Producer for...