Three-alarm fire erupts in the French Quarter.
On Wednesday morning, the New Orleans Fire Department responded to a three-alarm fire in the 11-hundred block of Decatur Street in the French Quarter. The cause of the fire is unknown at this time, but the fire department speculates it began in the kitchen of the restaurant Fiorella's Cafe.
"A third-alarm was struck at 9:33 a.m. as a precautionary measure taking into account the close proximity of the buildings in the French Quarter and the probability of persons possibly trapped in the apartments on the second and third floors of the buildings," said the fire department in a press release.
Fiorella's Cafe bore the brunt of the damage from the fire. The surrounding buildings such as the apartment of Onno Houtzager and the business of Sam Kahok received only smoke damage from the fire.
"I was at work and my cleaning lady, she was in. She rang me up. I was sitting in a meeting and she said, 'Mr. Onno, your house is on fire. There's a fire,'" Houtzager said. "I just cycled up to this place and I saw all the fire trucks and stuff like that. I was hoping it was next door. There's a bit of smoke damage upstairs."
Sam Kahok, co-owner of La Bella Vida Boutique, was slated to open a new business next door to Fiorella's on Friday but knows the smoke damage will delay the debut.
"We are supposed to open this Friday. That's going to delay us from opening up. It will be two weeks to a month before we can open up," Kahok said. "We've got to wait on Entergy and the city to come out and make sure that the energy works in the whole building and start fixing things up, you know."
About the Contributor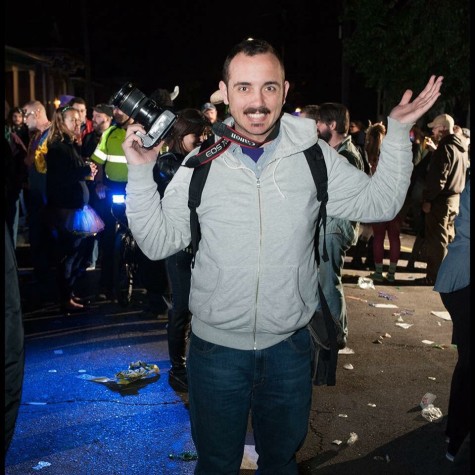 Zach Brien, Senior Staff Photographer
Zach is a mass communication senior with a focus in journalism and a minor in New Orleans studies. Previously, he has served as a staff photographer, assistant...