Yamauchi religious lecture highlights poetry and the power of pluralism
Unless you're a history buff with a background in pre-colonial India, you probably haven't heard a lot about the Golden Age of the Mughal Court and its uniquely diverse society.
This semester's H. James Yamauchi Lecture in Religion aimed to change that.
On Thursday, March 31, lecturer Timothy Cahill, a Loyola professor of Religious Studies that specializes in South Asia traditions, spoke to an audience of students and faculty to dig into the rich history of 17th century India in his presentation: "Poets & Pluralism in Pre-colonial India: Love, Death & Devotion at the Mughal Court."
This lecture series began in 1985 in memory of former chair of the Department of Religious Studies James Yamuchi, and features a presenter on a different religious topic once a semester. This semester, Cahill used the lens of poetry as speaker to examine religious diversity in India.
"Tonight, I'm going to tell you a bunch of stories, actually," Cahill said. "And then tell you why they're important."
Reciting poems in fluent Sanskrit, Cahill translated several works from the period and examined them in various perspectives from aesthetic to cultural. By doing this, he was able to tell a bigger story of dialogue amongst several religions.
According to Cahill, Christians, Hindus, Jews, Muslims, Jains and all other major religions were recognized, respected, and welcomed to the Mughal Empire.
Cahill explained that the Mughal Empire's classic period started with the rise of King Akbar the Great in the mid-16th century, who set the stage for a golden age of poetry that would last over a hundred years.
"Pluralism is diversity," Cahill said. "It isn't always easy. It isn't always fun. But it's an open window for lots of exchange."
Akbar practiced Islam for most of his life, but any given night in the Mughal Court found members of every major religion from all over the world conversing and debating side by side.
Whether you were a Sanskrit poet who followed the ancient Indian religion of Jain dharma or a traveling French Jesuit summoned by the king to discuss philosophy, you were not only tolerated in the court, but encouraged to debate as well.
Danielle Belmont, Spanish freshman, attended the presentation for her Religions of the World class and enjoyed learning about the role that poets and scholars performed in
the court.
"It was interesting for me to listen to his lecture and be able to make clear connections to what I am studying in my religion class," Belmont said.
Under the rule of Akbar and his successors, the "true spirit of pluralism" was practiced throughout the Empire, Cahill explained. Mughal society went beyond tolerance, and valued collaboration between those who held different views.
As Cahill brought the lecture to a close, he described several differences between Indian society and European society during this period. This contrast is what Sanjog Rupakheti, assistant professor of history, found most interesting during the talk.
"In India, we see a very different model of society than in Europe and western countries, where you think of religious wars," Rupakheti said. "It asks the question: how do you organize, bring together people of different religions?"
Rupakheti referred to the Mughal society as an experiment unlike any other in history.
Cahill ended his talk responding to questions from students and fellow professors, and when asked what was most important to learn from the Mughal dynasty, he responded with a line that left the audience laughing.
"As the saying goes, those who do not learn from history are destined to retweet it," Cahill said.
About the Contributors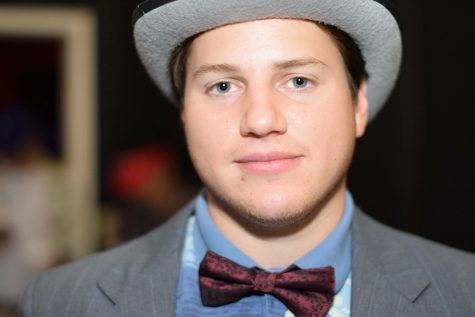 Seán Brennan, Opinion and Editorial Editor
Seán Brennan is a junior at Loyola pursuing his degree in mass communication. Besides acting as the opinion editor for The Maroon, he is also a writing...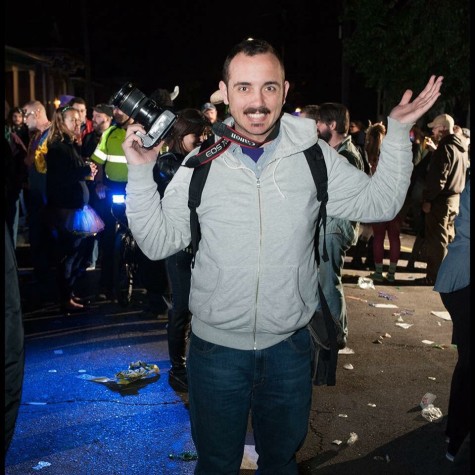 Zach Brien, Senior Staff Photographer
Zach is a mass communication senior with a focus in journalism and a minor in New Orleans studies. Previously, he has served as a staff photographer, assistant...