Design forum shares editorial and creative inspiration with students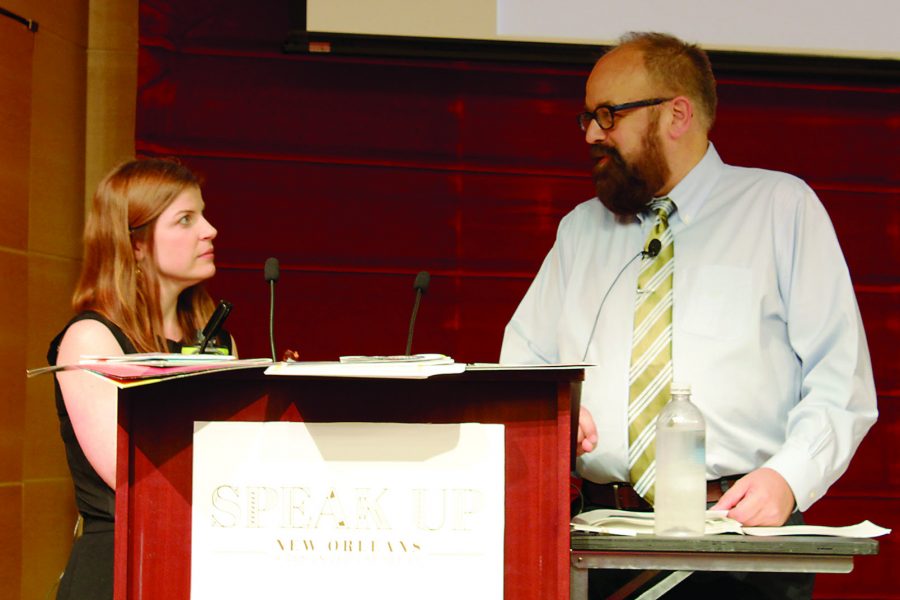 Tyler Wann
October 19, 2016
Professional designers Shane Shanks and Lauren Sanders visited from the marketing agency Zehno to show Loyola design students how to be inspired.
On Oct. 12, Nunemaker Hall played host to the second guest lecture forum for aspiring design majors. The forum featured multiple guest speakers with backgrounds in design, who shared their stories working in the field and giving advice to future designers.
Shanks and Sanders' forum's focus was to teach designers how to present topics through compelling editorial and creative design. Sanders has a background in book design, product development, branding and packaging. She provides the creative side of the design team, while Shanks' skills are on the editorial side.
Shanks is another designer working with the New Orleans-based company Zehno Cross Commnications. He talked of his long and storied past in the field of design in hopes that the forum would further help students spot inspiration.
"The best creative work starts with a good idea," Shanks said.
He also spoke of how rewarding the job was, especially working with his current employer.
"At Zehno, we specialize in branding and marketing for universities—and we know that the college experience is life-changing for so many people. If we're ever having a bad day at the office, we can take a break and remind ourselves that we are doing something worthwhile."
Shanks note that though the field is changing, especially in terms of the technical skills needed, a "problem solving-mindset" will always be heavily in demand.
"And a sense of humor is a valuable job skill," Shanks said.
Zehno's interaction with Loyola is especially relevant given that Josslyn Littles, design sophomore, recently made the cover of one of the admissions pieces that the company made for the school.
When asked about what she took away from the forum, Littles said that the biggest thing was that it's OK to use other's work for one's inspiration.
"I think a lot of what art is, is drawing from others work and building off of it to make it your own," Littles said.
The next lecture for design students in the Speak Up lecture series will take place in Nunemaker Hall from 5:00 p.m. to 6:00 p.m. on Nov. 2 and feature guests from Good Wood, a custom design and fabrication firm.
About the Writer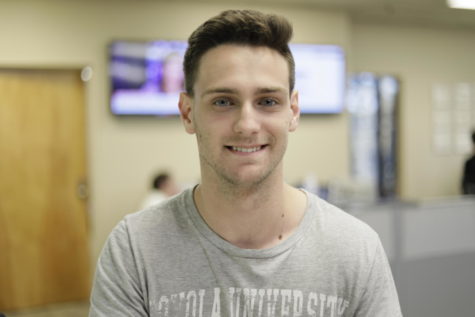 Tyler Wann, The Wolf Editor
Wrapping up his four years at Loyola and The Maroon, Tyler serves as the The Wolf Editor. He hopes to portray the views of the editorial board, and has...