Jesuit films examine spiritual struggles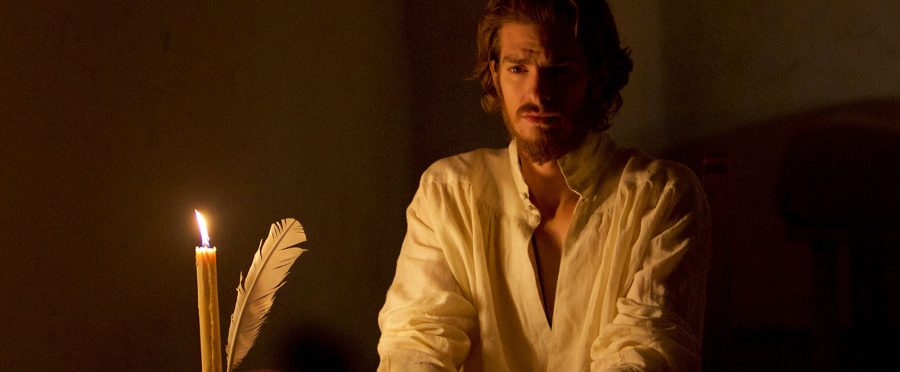 Within the last year, two movies have been released dealing with Jesuits and their ideals.
Martin Scorsese's historical drama "Silence" follows two 17th century, Jesuit missionaries who travel to Japan in order to find their missing mentor in a time and place where Christianity is outlawed.
Philippine-based Jesuit Communication Foundation's "Ignacio de Loyola," written and directed by Paulo Dy, tells the story of St. Ignatius Loyola. The film was screened at Loyola last semester.
Scorsese's Passion Project
"Silence," written by Scorsese and Jay Cocks and directed by Scorsese, is based on Shusaku Endo's novel of the same name. The film stars Andrew Garfield, Adam Driver and Liam Neeson. Scorsese has described the movie as a passion project that he's wanted to pursue since 1989.
The Rev. James Martin, S.J., editor at large of America, a national Catholic magazine, served as a consultant for the film. His duties included helping Scorsese and Cocks refine the Jesuit details in the script and putting the actors in contact with other Jesuit experts.
"In the beginning there were very few references to the 'Spiritual Exercises,' which would have been very important to the Jesuits. I made sure that when the characters were talking they would use language from the exercises, which is what a Jesuit would use with another Jesuit," Martin said.
He also led the actors through St. Ignatius' "Spiritual Exercises," a series of meditations on the life of Christ, and served as Andrew Garfield's spiritual director.
The film premiered in Rome in November, and Martin suggested an additional screening for the Jesuits in Rome. About 350 Jesuits attended that screening, followed by a Q&A.
"I know Scorsese was really amazed by the depth of the questions, and I said to him afterwards, 'These Jesuits have been thinking about these things their whole lives,'" Martin said.
The film had a limited release in December and came out in more markets, including New Orleans, Jan. 13.
Appealing to the Masses
Paolo Dy's independent film, "Ignacio de Loyola," follows the life of St. Ignatius, the founder of the Society of Jesus, also known as the Jesuits. The full length feature tracks Ignatius' journey from soldier to saint.
Dy grew up in Jesuit schools and was delighted when the Rev. Emmanuel Alfonso S.J., executive producer of the film, invited him to direct the project.
As someone who heard the story of St. Ignatius frequently as a child, Dy knew he needed to find an exciting and effective way to portray not only the adventure of Ignatius' life, but his spiritual transformation as well.
"In many ways, Ignatius was a classic hero, and yet, in many ways, Ignatius' life is not immediately the stuff of cinematic storytelling. It was a huge challenge to portray his inner turmoil visually, to bring his mental and spiritual battles to the screen in an interesting and visually exciting manner," Dy told The Maroon in an email.
Dy said that his personal bouts of being nearly agnostic and his times of deep devotion helped him create an honest depiction of Ignatius.
"My hope is that my history has contributed to 'Ignacio' being accessible to not just the already strongly devout, but also the peripherally spiritual," Dy said.
Hitting Home
Jonathan Vogl, extraordinary professor of digital filmmaking at Loyola, has noticed an increase in religious themes and topics integrated into mainstream film and television.
He lists "Caged No More," an independent film, and "The Night Of," an HBO miniseries, as recent film and television works that include religious themes.
Vogl also said three Loyola students are currently exploring religious ideas in their own work in the film department. Vogl credits the greater amount of religious films to the familiarity and comfort audiences have with religion.
"It becomes intuitively woven into storylines simply because it's on our minds more," Vogl said.
Both Dy and Martin expressed the difficulty that may accompany creating religious art and the contradictions and reconciliations religion forces people to consider.
Martin said about "Silence," "I think it's a difficult movie for people; it's going to be very difficult for them to grasp it. There are so many unusual scenes."
In his interview, Martin told Loyola students to "see 'Silence' on its own terms, to think about it, to discuss it and to pray about it, because like any great work of art, it deserves contemplation."
Colleen Dulle contributed to this report.
About the Writer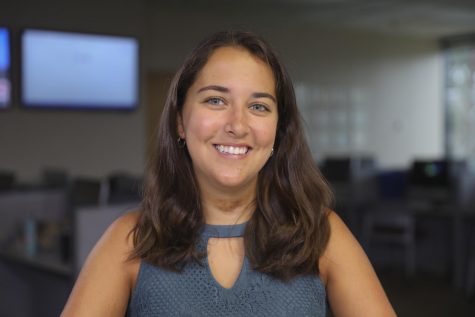 Erin Snodgrass, Editor-in-Chief
Erin Snodgrass, mass communication senior, is excited to be serving as Editor-in-Chief of the Loyola Maroon this semester. She has previously worked as...