Sebastian reflects on new job, time at Loyola
Loyola's vice president of Mission and Ministry, John Sebastian, is leaving New Orleans in May to fill a similar position at Loyola Marymount University in Los Angeles.
"John has been a great gift to Loyola," the Rev. Kevin Wildes, S.J., university president, said when he announced Sebastian's resignation Jan. 12.
Sebastian began his 13 years at Loyola as an English professor teaching medieval literature. He led the University Honors Program for a year and helped revise Loyola's common curriculum.
For the last two years, Sebastian has been vice president of Mission and Ministry.
In that position, he established a summer theology institute for high school students and a series of retreats for the College of Arts and Sciences faculty.
Sebastian said that he hadn't been searching for a new job, but after he let an email about the position at Loyola Marymount sit in his inbox for a few weeks, he decided to apply.
"It was an interesting opportunity, and I thought, if anything, it's a chance to get to learn about one of our other [Jesuit] schools," Sebastian said.
His new position includes the same responsibilities he has now, but on a larger scale. Loyola Marymount's enrollment is more than double that of Loyola New Orleans.
Sebastian said he sees parallels between the schools, like their strong film and media programs, their multicultural student bodies and the challenge of good state education nearby.
"The strengths that they've leveraged, I see our potential here. The things that seem to me like challenges for them, they've figured out how to manage, so I have confidence we can do that here," Sebastian said. "I think New Orleans' best days are in front of it still. I really do believe that."
Sebastian said that he's not worried about transitioning to a new university.
"I feel really confident that there are some really terrific folks who are going to help me along the way there," Sebastian said.
He said an important part of the job will be having a relationship with the faculty, because he understands how busy professors are and can help them fulfil their mission-related responsibilities without giving them more work.
"It's these kinds of relationships that will make it hard to leave Loyola," Sebastian said.
He reflected on the impact his time here has had on him.
"If it weren't for this experience at Loyola, there's a lot of things in my life that would not have happened. I would not have met my wife. I would not have traveled to Africa. I would not have taught in Rome," Sebastian said. "I would not have met the countless really wonderful students who have come through my classes and gone on to really wonderful things that make me immensely proud as a teacher."
Catherine Dempsey, history senior, is one of these students. She has taken Sebastian's classes and worked with him in the honors program.
"He is kind to his core, caring, unbelievably intelligent and funny to boot," Dempsey said.
Sara Butler, who taught medieval studies alongside Sebastian at Loyola, added to Dempsey's description.
"To say that the students adore John somehow feels inadequate, as if it simply does not capture the depth of their respect for him as a teacher, their awe at his story-telling abilities and the impact he has in shaping them as young scholars," Butler wrote in a message.
She continued, "I have always felt that John Sebastian is Loyola at its best: erudite scholar, passionate teacher, advocate of justice, defender of Loyola's Catholic mission and generous colleague who always has a moment to listen. John made me proud to be a part of Loyola."
Naomi Yavneh Klos, director of the University Honors Program, said that Sebastian embodies Loyola's Jesuit values.
"If you want to think about the idea of 'Finding God in All Things' and understanding that above all, God is love, that's kind of what he has to say," Yavneh said. "That's kind of who he is."
About the Writer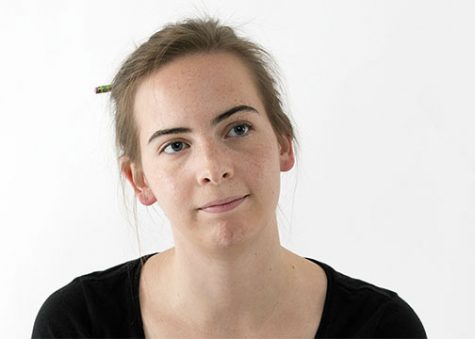 Colleen Dulle, Religion Editor
Colleen is a French and mass communication double-major with a concentration in journalism, minoring in Catholic studies and medieval studies.  Before...