Loyola celebrates Persian New Year
This week, 190 million people around the world celebrated Nowruz — literally, "New Day," — the traditional Persian New Year.
Behrooz Moazami, the Patrick G. O'Keefe Distinguished Professor of History at Loyola, is Iranian and celebrates Nowruz every year.
"Like many other Iranians, I celebrate Nowruz wishing a new spring full of hope, prosperity, health, peace and love," Moazami said.
Nowruz celebrates the beginning of spring and takes place on the spring equinox — this year, from sunset March 20 to sunset March 21.
Moazami said that he celebrates the holiday by laying a traditional decorative table, called a "sofreh haft-sin." "Haft-sin" literally means "seven S" and denotes the seven usual items that lay on the table: sabzeh (wheat, barley or lentil sprouts growing in a dish), samanu (a sweet pudding made from wheat germ), senjed (the dried fruit of the oleaster tree), sir (garlic), sib (apples), somaq (sumac berries) and serkeh (vinegar).
After the table is finished, Moazami said, people will sit in front of it wearing new clothes, a symbol of purification. The table stays up all year long, and though it's an ancient tradition, "haft-sin" tables are a popular item to post on Instagram.
Nowruz is widely celebrated as a secular holiday, though it has roots in Zoroastrianism, one of the world's oldest religions, which began in Iran approximately 3,500 years ago.
The holiday's secular and religious celebrations are indistinguishable, according to Naasha Dotiwala, political science senior and a managing editor at The Maroon. Dotiwala is Zoroastrian and celebrates Nowruz as a religious holiday.
She said the holiday is often celebrated with sweets and dancing, along with the "haft-sin" table.
Moazami explained why he believes Nowruz has stood the test of time.
"If there is one lesson that continuation of Nowruz for more than 3,000 years in [the] very eventful history of Iran can give us, is that rejuvenation of life and wish of well-being of all can overcome all obstacles. After all, Nowruz is when the sun begins to regain strength and overcome winter's cold and darkness," Moazami said.
About the Writer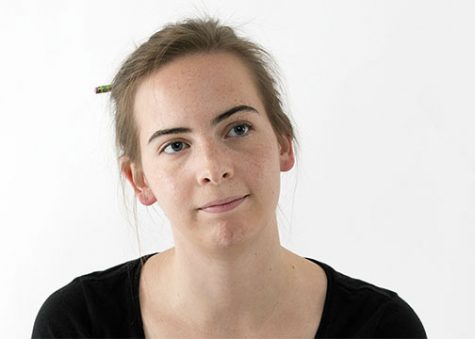 Colleen Dulle, Religion Editor
Colleen is a French and mass communication double-major with a concentration in journalism, minoring in Catholic studies and medieval studies.  Before...