Peer counseling program wraps up its first year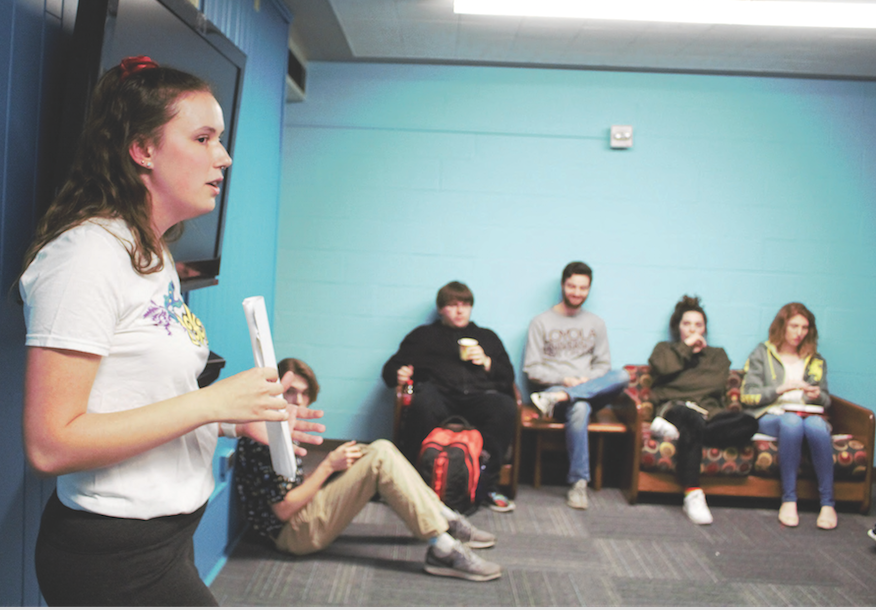 Striving to become students' shoulder to lean on and listening ear, Health Advocates aims to make sure everyone at Loyola has someone to talk to.
According to the Center for Collegiate Mental Health's 2016 annual report, students attending counseling for mental health concerns has increased from 42 percent in 2010 to 50 percent in 2016. Many professionals attribute the increase in counseling attendance to increased awareness of services available to students and reduced stigma associated with seeking help.
Health Advocates started in the fall of 2016 with seven students specializing general health awareness to mental health awareness to act as peer counselors for Loyola students. The organization's mission focuses on anti-bullying and anti-harassment to sexual assault survivors advocacy.
Nicole Schmidt, psychology sophomore, said she joined the program because she wanted to make an impact on campus.
"One of their expertise was on mental health and suicide prevention, and those two things I'm very passionate about," Schmidt said, "I think having the Health Advocates program can really help out promoting the services, and I feel that having peers to encourage you to seek these services will be beneficial."
While Asia Wong, associate director of university counseling services, said University Counseling Services does its best to make sure that students are aware of services it offers, she hopes that the Health Advocates will help foster a more open community.
"I can work as hard as possible to ensure that stress or anxiety is manageable for you. That if you're experiencing feelings of depression, you're aware of the resources on campus. That you're able to get some help. It's obviously much easier to get that information out through a system of your peers, so that would be like one of the most basic ways the Health Advocates program can help academic functioning," Wong said.
According to Wong, the response to the Health Advocates program at Loyola has been overwhelmingly positive for students.
"One of the initiatives that the health advocates did first semester was they went into the resident halls and gave floor talks to each of the floors in the residence halls about alcohol risk reduction and strategies. We gave a little survey out afterward, and students reported huge increases in knowledge, feeling like the talks were very helpful, being able to identify concrete strategies to use," Wong said.
However, even though Wong said the Health Advocates program has done well in its first year, she hopes that the program will continue educating the student body as well as encourage students to join the program as an advocate.
"This is a pilot year. We hope to expand it. The students who participated this year will have the option of being health advocate leaders for next year. They are already picking out specialties: sexual assault, alcohol awareness and substance risk reduction, community of care, mental health awareness, general health and wellness, body image, so just a variety of topics," Wong said.
About the Writer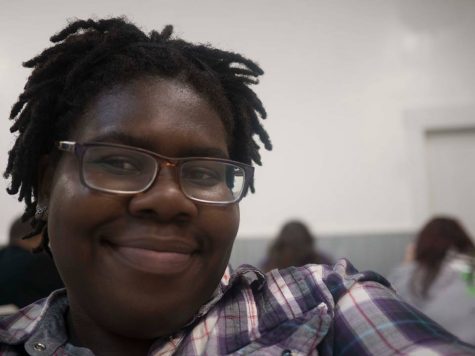 Alliciyia George, Video Producer
Alliciyia George is the Video Producer for The Maroon and Maroon Minute. Previously, she worked at The Maroon as Senior Staff Photographer and as a contributing...