NOLA parking meters doubled in revenue from last year
Since extending parking meter times and increasing meter rates in the French Quarter in January 2016, the city has nearly doubled its parking meter revenue.
In the city's quarterly economic review, the city's economist reported a $4.2 million increase from October 2015 to August 2016.
Michael Nuss, a bartender at SoBou, said while he understands the meter changes, he doesn't believe it's fair to the people working in service industry.
"It's beneficial to the city because they can boost revenue by taking every free parking spot off the streets and having people have to pay for the luxury to park in their own city," Nuss said. "And it's convenient for all the money they collect on tickets, but it's definitely not convenient for the work force. The heart of our whole city is in the service industry, so it shifts all the financial burden of tax revenue to middle and working class people."
Laura Bellucci, another bartender at SoBou, agrees with Nuss and said that with the metered parking changes and the meter maids out in full force, it's just too expensive to park near work.
"I think it's absolutely ridiculous. So many people are working in the French Quarter. There are so many bartenders in the French Quarter that are being completely fleeced for all of their money for parking that they didn't really need to raise," Bellucci said. "I don't think raising the parking rates around a community that doesn't always make consistent money is the nicest thing to do."
Currently, on-street parking meter rates range from $3.00 an hour in the French Quarter, Marigny, Central Business District and Warehouse District to $2.00 an hour everywhere else in the city of New Orleans.
Nuss, who parks a mile outside the Quarter before walking to work, said it's nearly impossible to park in the Quarter for an extended period of time.
"Pretty much everything on the street is for two hours, and if you are at work for eight hours, it's impossible," Nuss said. "I've crunched the numbers, and it's easier to park outside the quarter and walk a mile in than to pay the $20 just to go to work."
If Nuss worked an eight hour shift at his restaurant in the Quarter, he would have to pay $24 a day to park near his work. If he bought a monthly parking permit for one of the local commercial lots, Nuss would have to spend approximately $200-250.
Nuss said that Sundays are the only day that's convenient to park in the French Quarter because people only have to pay for metered parking Monday-Saturday from 8 a.m. – 7 p.m.
"There was a time I remember when we didn't have to pay to park. Even just as a citizen who wanted to spend time down town. I know a lot people who are turned off or don't even try to go to French Quarter anymore," Nuss said.
About the Contributor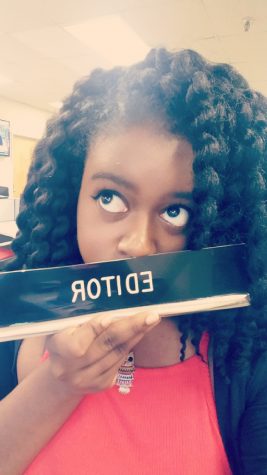 Starlight Williams, Editor-in-chief
Starlight is mass communication senior with a focus in journalism and a minor in legal studies. After serving as Assistant Life and Times Editor, Life...