Touro's Jazz Fest Shabbat combines music, spirituality of the Big Easy
Jazz Fest Shabbat, Touro Synagogue's annual celebration of the music of New Orleans, is returning on April 28 with a zydeco twist.
The Shabbat service, which takes place in the synagogue's 900-seat sanctuary and is usually standing room only, will feature Sunpie Barnes and the Louisiana Sunspots, a local zydeco band. The service will also open with the world premiere of a zydeco arrangement of Psalm 96.
"The text [of Psalm 96] translates to, 'Sing a new song to God,' and this surely is a new song," said David Mintz, cantor of Touro Synagogue.
Jazz Fest Shabbat follows traditional Shabbat format, with an opening song, candle lighting, wine blessing, additional songs and prayers and a sermon.
At Jazz Fest Shabbat, though, the sermon is replaced with a guest artist's set, and the traditional songs are all sung with jazz settings.
"It's kind of a blend between new compositions in a jazz style that we've commissioned to be composed this year, which we've done each of the last three years, world premieres of those original compositions and arrangements, but also having jazz arrangements of the same melodies we sing each week," Mintz said. "So if you've never been to Touro Synagogue before, it's something great to experience. If you're a regular who comes to services every Shabbat, every week, many of the same melodies that you're used to hearing, you're gonna hear."
Sunpie Barnes and the Louisiana Sun Spots are the first Zydeco artist the synagogue has ever featured in the 26 years that it's hosted Jazz Fest Shabbat.
Naomi Yavneh Klos, director of the Loyola University Honors Program, sings in the choir at Jazz Fest Shabbat each year.
"Jazz Fest Shabbat is one of the most amazing choral experiences of my life," Yavneh said, adding that she has performed choral masterpieces in locations ranging from Carnegie Hall and Lincoln Center to the cathedral from The Sound of Music.
"It is loud and fun and complex and engaging, a hybrid between a fabulous jazz/gospel concert and service, with all the text sung in Hebrew," Yavneh said.
Yavneh said her favorite part is at the end of the "Lecha Dodi" ("Welcome Beloved") prayer when the congregation greets "the Sabbath bride."
"We have a tune by Craig Taubman that we only use at Jazz Fest Shabbat, and to watch the congregation dancing and filling our great dome with their voices is a sacred experience," Yavneh said.
Yavneh said the choir began rehearsing before Mardi Gras and practices weekly. Mintz added that planning for Jazz Fest Shabbat lasts all year.
"Right after one year's Jazz Fest Shabbat is over, we begin conversations about who we might want as a guest artist for the following year," Mintz said.
He added that the service celebrates not only New Orleans' unique music, but its deep spiritual tradition.
"I think that whether or not you're Jewish, this service, this event is really an amazing coming together of spirituality and the culture of New Orleans and the spirit of New Orleans, and I think that no matter where you're coming from, what background you bring to it, it's a really powerful event," Mintz said.
Yavneh added that there is one requirement to attend Jazz Fest Shabbat: "You probably do have to like music."
The doors open at 6:30 p.m. and the event begins at 7:30 p.m. Admission is free and open to the public.
About the Contributor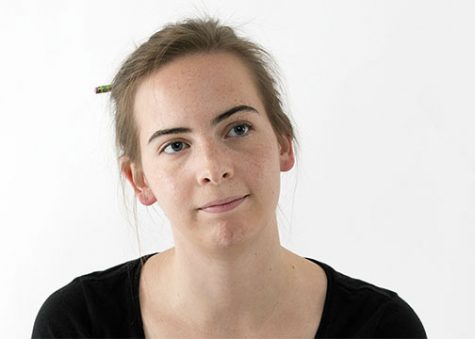 Colleen Dulle, Religion Editor
Colleen is a French and mass communication double-major with a concentration in journalism, minoring in Catholic studies and medieval studies.  Before...