French Quarter street performer suspected killer in 43-year-old cold case
Forensic evidence from a murder over four decades ago led Jacksonville police detectives to the New Orleans French Quarter, where longtime street performer Johnie Miller, better known as "Uncle Louie," was ultimately arrested on May 16th of this year.
Miller, who claimed to have performed in the French Quarter since 1993, is known for his frozen statue street act in which he wears an Uncle Sam-style suit, hence his nickname "Uncle Louie." Miller is considered a staple of the French Quarter and has been interviewed on several occasions by New Orleans media outlets.
During an extradition hearing on July 11th, Miller agreed to be transferred to Florida where he will face charges in connection to the May 22, 1974 murder of Freddie Farah during a botched attempted robbery.
Project Cold Case, a national organization based out of Jacksonville created to raise public awareness about cold cases across the country, has had significant interest in Farah's murder.
Founder Ryan Backmann, whose father's death is one of Jacksonville's many unsolved murders, became close to Farah's son several years ago and was able to provide details of how this case suddenly cracked open.
According to authorities, the four-decade-old cold case was brought back to life in December 2016 when prints found at the scene in 1974 were re-entered into the Integrated Automated Fingerprint Identification System for the first time since 1998. According to the FBI, the system is a national, computerized system for storing, comparing and exchanging fingerprint data in a digital format, allowing for comparisons to be made faster and more accurately.
"It took the victim's son running into the cold case sergeant at a restaurant to trigger pulling the file to see if there was any physical evidence that hadn't been tested or could be retested due to updated technology," Backmann said.
When he did, the prints registered a hit. A witness, who was 14 at the time and is now 57, was able to "provide valuable information" about the incident, which further confirmed the results of the fingerprint identification.
According to NOLA.com, Jacksonville Sheriff Mike Williams said detectives then traveled the roughly 550 miles to New Orleans to track down Miller. Upon arriving at his last known address, the landlord informed them that Miller had recently been evicted, but that he believed Miller was a street performer in the French Quarter. They then consulted with a New Orleans Police Department detective stationed in the French Quarter who immediately recognized Miller and pointed the detectives in his direction. He was arrested that day.
Miller was represented pro-bono in New Orleans by attorney Aubrey Harris, who said evidence against her client is thin. A crowdfunding page on FundedJustice.com raised a few thousand dollars intended to pay for his attorney in Florida, Ann Finnell, who served on the high-profile Casey Anthony trial in 2011.
The uncovering of a suspect in a case this old is rare. There is no database available for all cold cases in the country, but Ryan Backmann believes that this 43-year-old case could be one of the oldest solved cold cases in United States history. The oldest solved case on record is that of Maria Rudolph, who was killed in 1957 and her suspect convicted in 2012, a span of 55 years between murder and conviction.
Jacksonville police confirmed that Miller has a criminal history starting in 1974 but would not provide details. Orleans Parish has no criminal record of Miller dating back to 1990. Miller will face attempted armed robbery and second-degree murder charges in Jacksonville. His court date has not been set.
About the Writer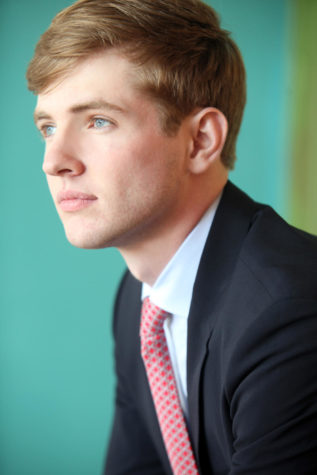 John Casey, Staff Writer