New Orleans' entire East Bank under boil water advisory until further notice
Hang on for a minute...we're trying to find some more stories you might like.
The entire East Bank of Orleans Parish is under a precautionary boil water advisory until further notice, the Sewerage & Water Board announced Wednesday morning.
According to an email sent by the Mayor's Office, the move comes as a result of a power fluctuation causing a drop in water pressure Wednesday morning at the Sewerage & Water Board's plant on Carrollton Avenue.
An email from Loyola's office of emergency management sent Wednesday morning reminded students not to use drinking fountains, as well as giving other basic tips on how to handle the situation.
These include:
Do not consume tap water unless you properly boil it first. Do not consume water from drinking fountains.
· Use bottled or boiled water to drink, cook, brush teeth, and mix baby formula.
· Wash fruits and vegetables with bottled or boiled water.
· Don't use ice from ice trays or ice makers. Make new ice with bottled or boiled water.
· To be safe, give your pets bottled or boiled water.
Boil water safely for safety. Here's how:
1. Heat water until large bubbles come from the bottom to the top of the pot.
2. Let the water boil for at least 1 minute.
3. Turn off the stove and let the water cool.
4. Store the water in a clean container with a cover.
5. Add a pinch of salt and shake to improve the taste.
6. If there is a flat taste, consider vigorously stirring the water or pouring from one container to another.
Be careful bathing, especially with open wounds.
· If you're a healthy adult, you can bathe or shower with tap water. Be careful not to swallow any water.
· Give babies and young children a sponge bath or use boiled water to bathe.
· If you have open wounds or a weakened immune system, use boiled water to bathe.
· Use hand sanitizer after washing hands.
Use precautions when cleaning around the workplace or home.
· Wash countertops and tables with boiled water.
· Use a rinse temperature of 150° F or a sanitize cycle on your dishwasher.
· Wash dishes by hand as usual. Then soak in mixture of 1 gallon of water and 1 teaspoon of bleach for 1 minute.
· Do laundry as usual.
More information will be made available later in the day, a Mayor's Office spokesman said.

About the Writer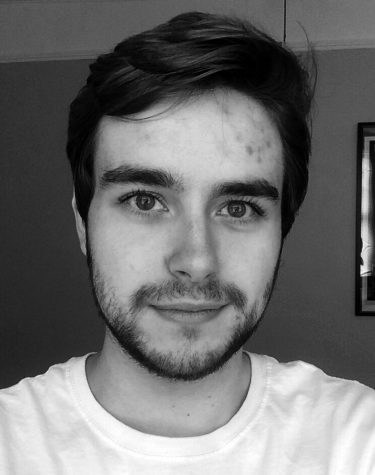 Nick Reimann, Editorial Editor
Nick currently serves as Editorial Editor. In the past, Nick was Editor in Chief, Managing Editor of Electronic Properties, head of the Maroon Investigative...