Caribbean, Florida start picking up the pieces after Irma
Hang on for a minute...we're trying to find some more stories you might like.
Hurricane Irma tore through the Caribbean and eventually made its way up the state of Florida earlier this month, leaving behind a trail of devastating flooding and wind damage.
Irma broke records as the strongest Atlantic basin hurricane in history outside of the Gulf of Mexico and Caribbean Sea, maintaining sustained winds of 185 mph for over 37 hours, the longest any hurricane has maintained such speeds in the history of satellite recording.
In anticipation of potential catastrophic damage from a storm of such caliber, the Florida Department of Emergency Management reported that an estimated 6.3 million people were ordered to evacuate in the state of Florida alone.
Many students at Loyola come from areas of Florida affected by the storm. Loyola alumna and former SGA president Elisa Diaz said that preparing for the storm was difficult and stressful.
"My mom searched for flights Tuesday (Sept. 5) and almost every flight was sold out. We were able to get two flight seats on a flight to Cleveland, where my mom's family is from. With only two seats available, my parents stayed with friends who live in an area that doesn't flood. I live in a mandatory flood zone, so we all had to leave," Diaz said. "I left Miami on Wednesday, but Tuesday afternoon, my mom and I went to six stores to search for water and went to a local lumber store for sandbags four separate times throughout the day — they were sold out each time."
According to FloridaDisaster.org, over 6.5 million people in Florida were without power in the days after the storm, taking almost all communications with it. For Diaz, waiting to hear from her family in the aftermath of the storm was a struggle, unsure of what kind of damage was awaiting her when she would get home.
"The worst part about the hurricane is that there is literally no electricity or cell service, during or after the storm. Most residents still don't have power. I didn't hear from my parents for about 24 hours, which was nerve-racking. It also didn't help that most of the live shots from the Weather Channel were in my neighborhood, Coconut Grove, and in the front of my dad's office in Brickell. You're never prepared to see your home and everything you love in a state like that," Diaz said.
Florida Gov. Rick Scott reported that over 30 states had committed personnel to assist in response to the damage brought on by the hurricane. Florida had already activated 7,935 National Guard members in anticipation of considerable damage across the state which is home to over 20 million people.
Compared to some Caribbean islands, Florida fared better with the storm. The Prime Minister of Antigua and Barbuda reported that over 95 percent of structures on the island of Barbuda were leveled during the storm, and Cuba had not experienced the landfall of a category 5 hurricane in nearly a century. Initial reports said that at least 37 people have died in the Caribbean as a result of the storm. Hurricane Irma stretched across 10 Caribbean islands on its path before reaching the U.S. mainland.

About the Writer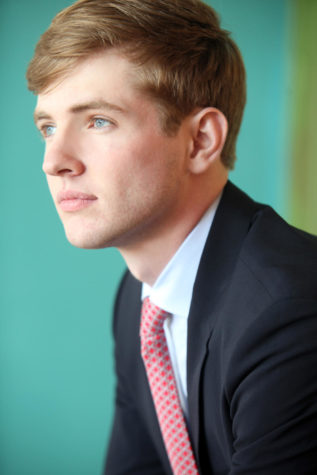 John Casey, Staff Writer