Tennis team adds depth with revamped rosters
The addition of new players to the tennis program has given head coach Kyle Russell something to get excited about heading into the upcoming season.
During the offseason, Russell added two freshmen to the women's team and added a National Collegiate Athletic Association Division I sophomore transfer to help strengthen a team that finished with a program record seven wins last season.
On the men's side, four freshmen and a sophomore transfer join a team that Russell said lost leadership and experience with the departure of upperclassmen.
"The girls we brought in this year will make a huge impact and I feel like the teams before this one did a great job of building a base and a culture and now we're in a position where we can really take the next step," Russell said.
Koral Martinez, biology and pre-med junior, said her new teammates will help improve the team and it has already changed the vibe at practice.
"We have a lot of new girls and they're really good, they all have something different to bring to the table. Last semester we didn't have many players and now that we do have good players and more girls, practice is more serious, and people are more into it," Martinez said.
Russell said the women's roster is at a strong point right now and he is looking forward to seeing what they can accomplish this year.
"I may even be more excited about the women's team than the men's team right now, so we're just putting it all together. Just the attitude has changed, the spirit on the team, the pride and just taking things from the abstract to actually seeing the reality come to fruition," Russell said.
After bringing in the talent that he envisioned for the women, Russell said that it is his responsibility to help polish his players' skills to field the best possible team.
"Kind of top to bottom we really don't have any weaknesses anymore. So now I feel like I got the raw materials to work with so it's a little bit more on my shoulders. It becomes less about recruiting and more about developing the talent," Russell said.
With new faces on the men's roster and loss of leadership, Russell is looking for the younger players to step up.
"We need everybody to step in and contribute right away. Freshmen kind of tend to think that, 'Oh I'll just kind of get in the back seat this year and then next year maybe step it up,' but we don't really have time for that losing all the upperclassmen that we did."
A bright spot for the men's team last year was its doubles play, but the has Russell shuffling players around and creating different combinations to find the best pairs.
"There's more unknowns this year, but I feel like we're more talented than we were last year. So now we have to find the right combinations, who has the right chemistry," Russell said.
However, Sean Presti, business junior, is hungry to accomplish what the program has never done.
"Our main objective is to be ranked. I think we've never beat a ranked team before, so the first step is beating a ranked team in our division, which I think is going to happen this year, because I feel really confident about it," Presti said.
Something that Russell also implemented this semester was a stricter workout plan off the court.
"There's way more training outside of tennis too, so like physical training, workouts are way more intense than last year I'd say," Presti said.
To help accommodate all the new faces to the program, Russell gave the incoming freshmen a "big brother" or "big sister" to help aid them in their transition to college.
Russell said he also sees the program taking a leadership by committee approach and he has seen signs that make him optimistic.
"We're so young, but we're already starting to see some of the sophomores step forward and really take ownership of the team," Russell said.
With both rosters in place, Martinez feels that it is up to the players to take the next step by holding themselves accountable to develop their game in order to be the best players they can be moving into the season.
"We all know what we have to work on, so we have to work for it. It's more on us than coach," Martinez said.
About the Writer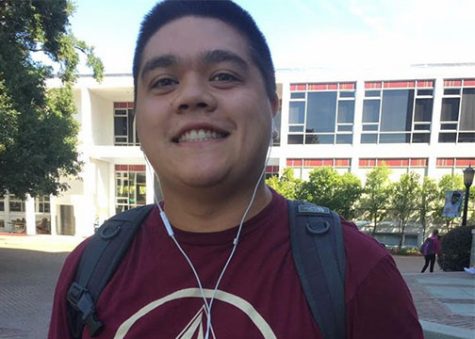 Brian Wollitz, Sports Editor
Brian Wollitz is a junior at Loyola studying mass communication with a focus in journalism and a minor in music industry studies. Outside of the Maroon,...