Florida high school shooting sparks concerns about campus violence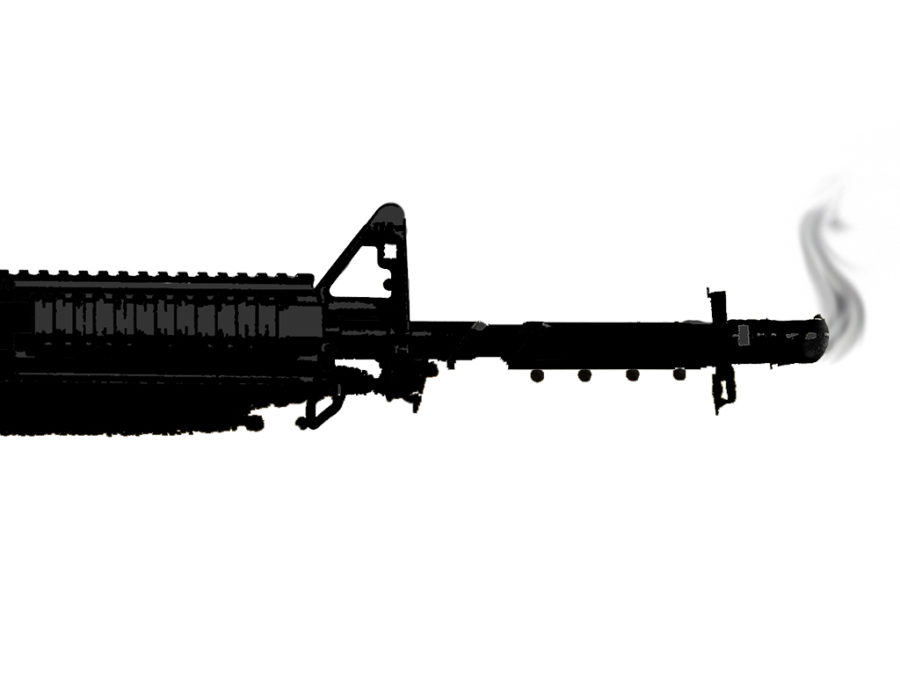 When students walked through the doors of Marjory Stoneman Douglas High School in Parkland, Florida on the morning of Feb. 14, they did not know that hours later their school would be invaded by an active shooter.
Before the shooting rampage began, just after 2 p.m., students were going about their afternoon like it was a regular Tuesday. They had eaten their lunch, attended the majority of their classes and were winding down their school day like so many students on campuses across the country.
Seventeen people were killed that day. Their ages ranged from 14 to 37. Many were students who had big dreams for the rest of their lives. Some were teachers and coaches who had devoted themselves to the development and welfare of those children.
The Parkland shooting is one of the deadliest school shootings in American history.
The shooter, 19-year-old Nikolas Cruz, was a former student who had been expelled.
Classmates and teachers recounted that he exhibited alarming behavior, and details have emerged about disturbing photos and comments he made on social media. One comment that said "I'm going to be a professional school shooter" was reported to the FBI. It was later revealed they could not identify the user who had posted the content, and subsequently, nothing was done, according to the Associated Press.
The shooting in Parkland, Florida has reopened the national debate on gun control as well as discussions about campus safety and mental health. Student proponents of stricter gun laws and campus regulations have been organizing school walkouts across the nation to make their voices heard by the government.
President Donald Trump has chosen to focus primarily on improving mental health policy in the wake of the shooting, but has recently said he would be open to implementing tougher background checks and raising the age limit for some firearms, according to the Associated Press.
In the New Orleans area, the issue of campus violence has become a real-life concern. At Lusher Charter School, located less than a mile away from Loyola, a student threatened to shoot up his school last December. Students attending the school warned the police about threats he was making, which resulted in his arrest before he was able to attack.
At Loyola, the Department of Public Safety and University Police is responding to the recent tragedy by reminding students of the resources at their disposal in this type of situation. Specifically, the university is stressing the importance of paying attention to emergency alert texts. Students are automatically sent these alerts once they enroll at Loyola.
Loyola emergency alerts provide students with specific instructions in the event of an active shooter on campus. Additionally, such alerts include the exact location of threats if available. Students are directed to stay away from such locations at all costs, and those who receive alerts should take shelter.
Captain of the Loyola University Police Department, Lt. Roger Pinac, offered further advice.
"There is no one answer for all situations. Common sense dictates that you seek a safe shelter. Obviously, if you hear gunfire, you would not go in that direction. Stay close to buildings and move as quickly and safely away from the perceived threat," Pinac said.
Pinac also addressed concerns those at Loyola who may be feeling uneasy about campus safety may have.
"I would say to parents and students that we have a close-knit community. We take safety seriously and work hard to maintain a safe campus but, it has to be a community effort. We, the Loyola community, have a shared responsibility for safety," he said.
Finally, the importance of speaking up is something Pinac wants everyone at the university to understand.
"In the most recent tragic incident, there were numerous warnings about the individual responsible for the attack, yet nothing was done prior to the incident. That is why we continually focus upon the slogan: "See Something, Say Something," Pinac said.
In the aftermath of the Parkland shooting, "Active Shooter Awareness" training is now being implemented for the Loyola community. The event will be held by the Loyola University Police Department and the Office of Risk Management on March 1 from 12:30 p.m. to 1:30 p.m. in Miller Hall, Room 114.
About the Writer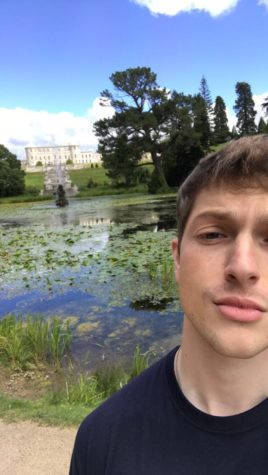 Miles Rouen, Worldview Editor
Miles Rouen is a senior at Loyola from New Orleans. Passionate about writing for both print and broadcast, he started at the Maroon as a reporter for the...