Kevin Licht is ready for a new journey at the helm of Loyola's Track teams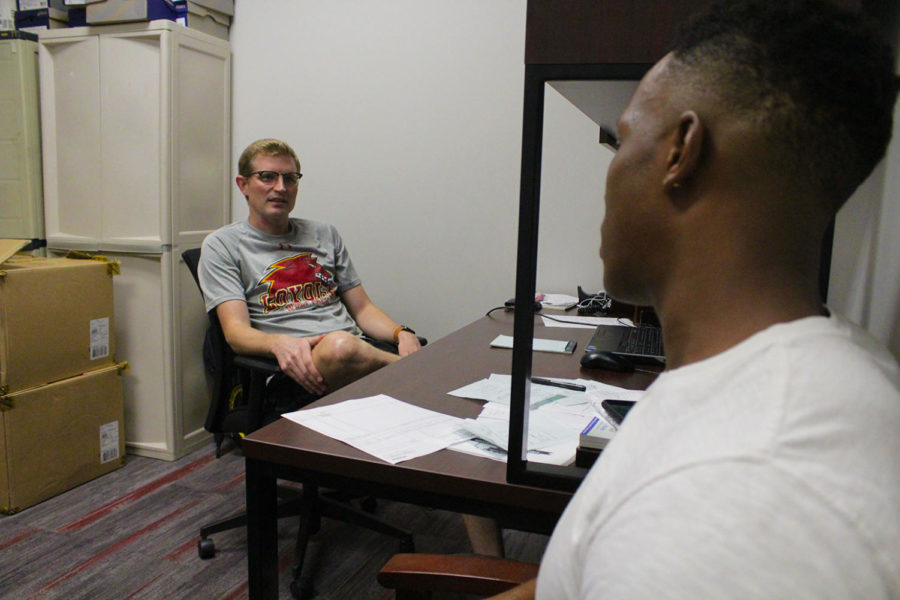 Rosha'E Gibson
August 15, 2018
Loyola's track and field and cross-country teams are looking to build on success in recent years with the hiring of new Head Track and Field and Cross Country Coach Kevin Licht.
Licht was previously the Head Cross Country and Assistant Track and Field coach at Queens University in Charlotte, North Carolina. Licht jumped at the opportunity to coach in New Orleans. Not only because of the city itself, but also and the Jesuit traditions of Loyola University.
"I absolutely love the city of New Orleans," Licht said. "Such an amazing city and the opportunity to work with a Jesuit Institution in the city of New Orleans is incredible."
Licht went into further detail about his decision to join a Catholic University.
"I've worked with a Baptist school in South Carolina and I loved being apart of a Christian university and being a Catholic myself, it was important that I be apart of a Christian university I more closely identify with and as a Catholic, I identify with the values of a Jesuit education and a Jesuit Institution," Licht said.
He sees roster growth as a main priority to help build both programs.
"We are going to focus on recruiting and making sure we are bringing in the right student-athletes for the university with the students we currently have on the team," Licht said. "It's about having them at a program that's going to develop them and take them to that next level of performance."
Brett Simpson, director of athletics at Loyola, believes Licht will help grow the potential of Loyola's track and field and cross-country teams.
"Coach Licht has a proven track record of success over 10 years as a head coach," Simpson said. "Most recently, he led the Queens University men's cross country team to a 6th place finish at the NCAA National Championships. Additionally, his student-athletes have flourished in the classroom with 27 earning Academic All-American honors during his career. I see Coach Licht building on our recent success in cross country and track and ultimately competing for SSAC Championships."
Licht said hopes to continue the winning culture here at Loyola and only sees the program improving going forward. He also said he believes that there are two ingredients for success this upcoming season.
"Have fun and work," Licht said. "I believe it's that simple. If you do those two things, you're going to be successful.