Seiter shows devotion on and off the field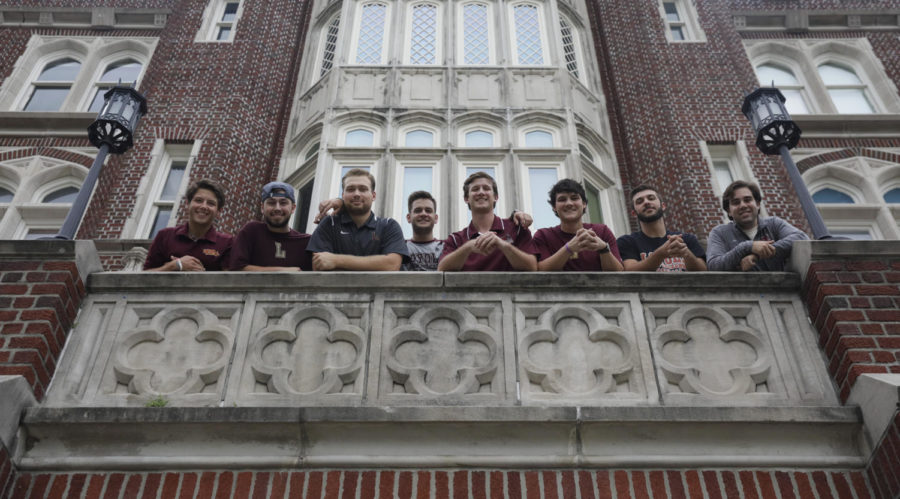 For many fans, sports could be considered a religion. Though Charlie Seiter does have a love for baseball, he also plays in the field of a higher power.
Seiter, business management senior, joined the Wolf Pack in 2015 as a part of the baseball team filling the position of outfielder throughout his entire college career. He began playing baseball at the age of five and would go on to play for his local high school Mcgill-Toolen Catholic High School in Mobile, Alabama. Through his time in high school baseball, he obtained many accolades. Then the sport took him down an unexpected path.
"For a while, I didn't think I would play in college," Seiter said. "But, the more I played, the more I realized I wanted to."
Despite these original doubts, he ended up getting a scholarship and playing baseball at Loyola.
However, Seiter brought more to Loyola than just his baseball skills. Throughout his time at Loyola, he has been involved with Christian Life Communities, a student organization on campus that meets to discuss issues of life and faith. Starting out as regular member, Seiter would move on to become a facilitator for the organization during his sophomore, junior and senior years.
"It is a support group but it's more than that," he said. "You talk about how to live, how to be a better man and woman, how to be a better person and talk about growing together."
Seiter's faith began to develop due to his connection with a youth minister he met during his time in middle school. Though already a Catholic, his mindset towards religion was changed by his soon-to-be mentor.
"I had always thought religion was for the weak people who couldn't handle life on their own," he said. "When he came, he changed that for me and showed me that it really does take strength and passion to live that out."
Keeping this faith, Seiter came into college with the want to inspire the same way his mentor did with him.
Starting in his junior year, Seiter followed through with this by starting a CLC group specifically for male student-athletes. He led the group of mostly his fellow baseball players with the help of university minister Father Gregg Grovenburg S.J. Along with that small group, Seiter also led a monthly Catholic Men's Fellowship. Through these groups, he believes that he was able to make a special connection with those involved.
"You don't always get to get on that level with your teammates or friends," Seiter said.
However, some difficulty does come from the fact of Seiter balancing this along with his duties on the baseball team and his academics.
"You only meet once a week for an hour but, my preparation that goes into it takes two to three hours, sometimes more depending on what we're doing," he said. "If that's going to be a priority for me, I have to block the time out and be willing to stay up late, wake up early or do it on the weekends in order to get it done."
Along with that, the chaos of baseball season causes some members to be away and other obligations causing weakened attention. Despite this, Seiter still sees the value in hosting the meetings.
"It's something that they want," he said. "It's something that they clearly see that they need in their life or they wouldn't be coming," he said. "That motivates me to do it."
More than just any side activity for him, Seiter believes that his involvement with this organization is important as it goes with the Jesuit ideal of being people for others.
"I had a great childhood, was blessed to come to a great school like Loyola, play baseball here, and I recognize that those gifts aren't just for me," he said. "They are for me to give out and this CLC group is one of the best places for me to do that."
About the Contributor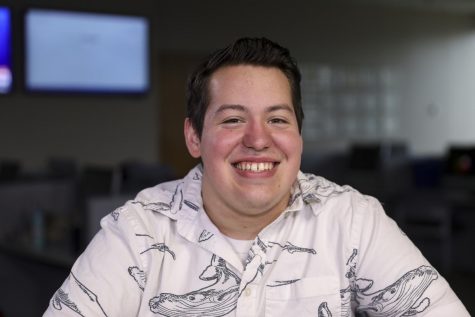 Cody Downey, Reviews Editor
Cody Downey is a mass communication senior from New Orleans, Louisiana. He is currently serving as the Reviews Editor. In previous years, Cody held positions...