Loyola lowers hurricane evacuation threshold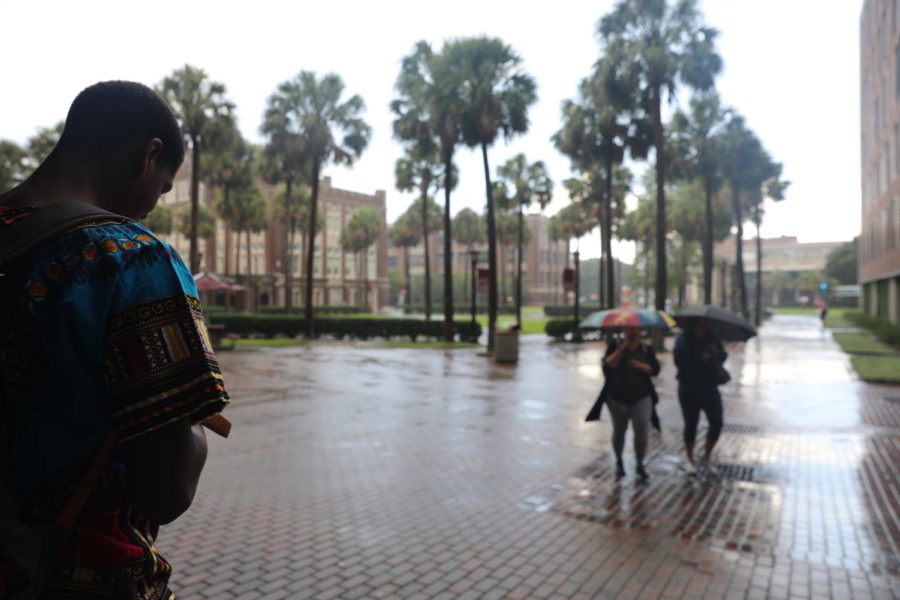 While many college students celebrate hurricane season with survival parties, Loyola is reminding students to keep a go-bag packed as the university has lowered its campus evacuation threshold from Category 3 to Category 2 hurricanes.
The university decided to change its policy out of concern that some buildings on campus are not strong enough to withstand a Category 2 storm, according to Todd Warren, director of LUPD and emergency management.
"We conducted an analysis of the buildings on campus and determined that occupation of many of the buildings would not be safe in winds of a Category 2 or above hurricane," Warren said.
The change in evacuation standards has been met with both praise and criticism from students.
Olivia Redmann, chemistry sophomore, said she was happy to hear about the university's updated evacuation policy.
"It makes me feel more reassured that my safety is secured," Redmann said.
But not everyone was as excited. Robert Thomas, director of the Center for Environmental Communication, said he is aware of the possible negative effects of lowering the bar for an evacuation at Loyola.
"You do have to be careful when setting these protocols because when everybody has to leave it costs a lot of money. That is why people get so angry when the mayor or somebody says to get out of town and the storm fizzes," Thomas said.
Despite the mixed reviews, the university still plans to go through with their decision and see how it affects the community during hurricane season, according to Warren.
However, Warren said evacuation is unlikely as it has been nearly a decade since Hurricane Gustav, the last Category 2 or higher hurricane to hit New Orleans back in 2008.
That being said, last summer the U.S. experienced its 17th deadliest hurricane season on record since 1900. Four Category 3 or higher hurricanes killed hundreds of people and caused upwards of $200 billion worth of damages in 2017, according to Time.
Considering last year's hurricane season, Warren said the university hopes the change in policy will give students a sense of security and remind them to have an evacuation plan.
"I hope that they see that their safety is of utmost importance to us and that this decision was carefully thought out and implemented to increase our preparedness and our response which will ultimately lead to better protection of our students," Warren said.