New Orleans flocked to Fried Chicken Fest
Hang on for a minute...we're trying to find some more stories you might like.
New Orleans is known to be the life of the party, so a family-driven chicken festival is a clucking good time.
The third annual Fried Chicken Festival was a place for the community to come together and share their love for chicken. Despite inclement weather ruffling some feathers, attendees enjoyed live music, participated in chicken-themed carnival games and, of course, had to pick from an array of fried chicken options.
Over 30 restaurants and vendors fired up the grills and served variety of dishes ranging from fried green tea chicken, to chicken and beignets and even pepper jelly chicken and strawberry waffles.
One of the owners of McHardy's Chicken and Fixin', Alvi Mogilles, takes pride in the restaurant's unique contribution to the New Orleans community.
"I think we bring a different kind of image to the city," said Mogille.
McHardy's is a family business that has been in the city for over 20 years. On its third time at the festival, chicken and coleslaw were the main featured items in their tent.
Mogilles stated that Fried Chicken Fest has a unique impact on the community, and provides family fun at a low cost.
"It's still a free festival and I think it is excellent, because in this economy, it still gives a wonderful activity to families," said Mogilles." I have been super impressed with the Spears Group as they put on this production. It has been one in the past that has had an appeal to the family and that is always very impressive as a mother and a grandmother."
Another vendor who served the praised dish was Sweet Legacy, who also has served at the festival for three years. At the festival, four different generations of the family were represented. Tierra Alexander is part of the family who runs the business.
Alexander is a social worker and Ph.D. student at LSU where she studies how food brings people together.
"I really want people to recognize that food has such a big impact on who we are as people and how we connect with others," said Alexander.
Any other time of the year, Sweet Legacy serves desserts, but the idea of a chicken-themed family festival was appealing and an opportunity to bring a unique dish to the table. This time around, fried chicken and beignets with pecan honey butter glaze was the star of the menu. Other items included chicken cracklin' and old-fashioned bread pudding with rum sauce.
A vendor working around the cluck was Jerry Frazier from Frazier's Connection. Macaroni and cheese, red beans and rice and drumsticks drew in large, hungry crowds. Among the hustle, Frazier managed to share his biggest takeaway from the festival.
"Everyone loves chicken" he said.

About the Writers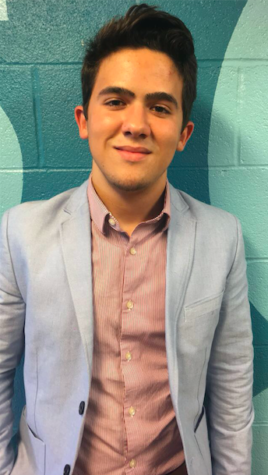 Anderson Leal, Director of Public Relations
Anderson is a second semester Mass Comm freshman. Last semester he was a writer and social media producer, and is excited to lead the Public Relations...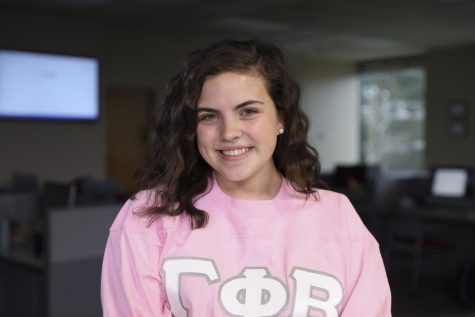 Emma Ruby, News Editor
Emma Ruby is a sophomore mass communication student from Arlington, Texas. She is the news editor of The Maroon, and has acted as a copy editor and staff...