Southern Candymakers is carving up some haunting treats for October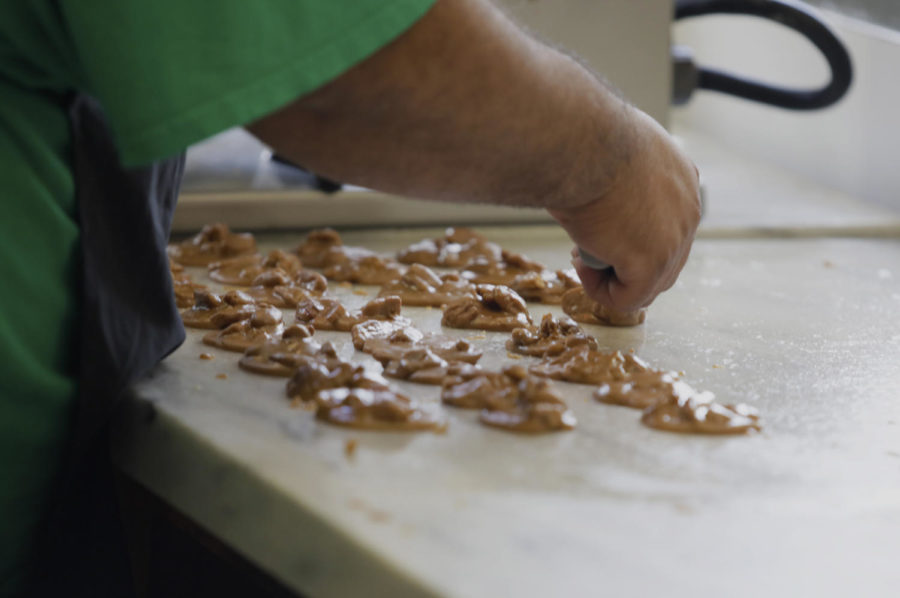 New Orleans: a city of haunted streets, voodoo shops and cemeteries. But one French Quarter candy shop is looking to mix the might of New Orleans with the fright of Halloween into spooky sweets for the Halloween season.
Southern Candymakers has been cooking up traditional New Orleans candies for 26 years in their corner store on 334 Decatur St.
With doors that open up on to Decatur St. and N. Peters St., the aroma of fresh batches of pralines, fudge, brittle and more entice the typical pedestrian, especially during October.
Chocolate skeletons, Scary O's, fudge brains, peanut butter bats and more creepy concoctions are hand-made daily by the staff and look like they just came out of a witches' cauldron.
The store also offers autumn-inspired twists to classic candy with pumpkin spice and other fall flavors coatings treats such as their award-winning pralines.
"We'll sell a lot of them," manager Chuck Williams said when talking about his spooky sweets. "It slowly builds up this month of October and as we get closer to the Halloween weekend."
Williams first started making candy at the French Quarter location in 1992 with his high school friend. Since then, the store has opened up another stand in the French Market and have rooted themselves in the candy business with their distinct New Orleans candies.
"New Orleans needed a good candy place," Williams said. "We figured what we would do is find good recipes and make candies in small batches so things are always fresh. That's our thing, we have really good candy that's made fresh daily."
The fresh batches and the holiday sweets may have created a household name for themselves, but it is the pralines that have quite literally won over the appetite of New Orleans and maybe even some trick-or-treaters.
Dating as far back as the 17th century France, the praline has called the Crescent City home for almost 200 years, when they were brought over by the Ursuline nuns in 1823.
"With every praline, we get to show how unique New Orleans is," counter associate Stephen Mosgrove said. "It's a great opportunity to promote the neat elements of New Orleans."
Since opening their doors, Williams and his staff have honored their New Orleans heritage, creating pralines that have won Atlanta Gourmet Show's Best Candy Award and Best of the USA by Bon Appétit magazine.
Their experience in candy-making has also created a customer experience that even ghouls and goblins can enjoy.
"We are always looking for creative ways to promote the praline," Mosgrove said.
Windows surround the entire store, giving customers a chance to see the pralines, Scary O's and fudge brains being made in front of them.
"Visuals are very important," praline maker Eddie Penaperez said. "All the ingredients are right in front of your face. You can see it. You can smell it. It's a divine smell."
As for residents looking for treats to hand out on All Hallows' Eve, Penaperez said Southern Candymakers has an option that even the scariest monsters will like.
He said, "Little minis, little pieces of (pralines) for the children. I think they would love it."
About the Contributor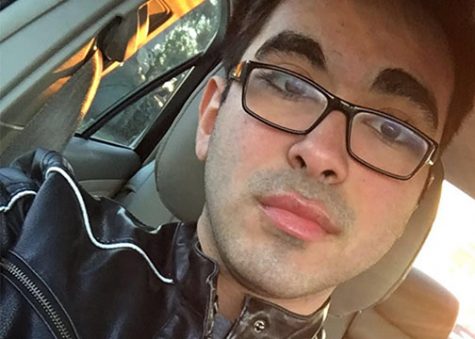 Andres Fuentes, Staff Writer
Andres Fuentes is in his first year at Loyola and serves as Sports Editor for The Maroon. He has previously served as Assistant Sports Editor. As a native...