Film festival looks to bring Palestinian culture to campus
A Loyola sophomore is looking to bring the culture of Palestine all the way to Uptown New Orleans.
On Nov. 9, the Palestinian Film Festival will be held in Bobet Hall and aims to educate students on the movement for freedom in Palestine.
Marco Saah, popular and commercial music sophomore, worked to organize this year's Palestinian Film Festival through his involvement in the New Orleans Palestinian Solidarity Committee.
After attending last year's festival and meeting other people with a shared passion for Palestinian justice, Saah knew he had to get involved in the solidarity committee.
Saah's involvement led him to join the Tahrir Fellowship, where he learned the organization and communication skills needed to spread the message of justice in Palestine, and, by extension, through the film fest.
Co-programmed by Loyola's student organization, Women in Politics, the film festival shows that the movement for freedom in Palestine relates to other social justice issues. This solidarity amongst movements is important, according to Saah.
"I think a big part of solidarity building is highlighting parallels and similarities between social justice causes," he said.
Whether they see every film or just one, people will leave more educated about Palestinian issues and culture than they came. So it makes sense to have the film festival at Loyola, as it is then more accessible and affordable to students, according to Saah.
The solidarity committee aimed to make the film festival as accessible as possible with the location, and even offers a discounted price for students, according to Saah.
"It's a convenient location for community members, as well as students to be able to come," he said.
Making the film festival more accessible could be the push students need to address social justice issues that do not normally think of and maybe get involved in Students for Justice in Palestine.
"I would hope that Loyola students that go to the film fest would get kind of an idea and overview, or that it would spark their interests to get involved. Even if they don't want to get involved, it will make them think about these issues that they don't normally think about or realize that Palestinian issues aren't as far away and far removed from other social justice issues in this country."
While the festival does feature a few documentaries and educational films, there are other less-serious types of films for festival goers like comedies, dramas and short films.
"We don't want it to be a somber occasion," said Saah, who explained that while the solidarity committee does want the festival to be informational, it also wanted to have a wide selection of films where everyone can find a film they enjoy.
Even though every film does not directly address liberation in Palestine, their collective narrative still should give viewers an insight into the plight of Palestinians, according to Saah.
"Storytelling in the context of and with the setting being Palestine, it's definitely very humanizing," he said. "If you can relate to characters that are having to deal with the realities of occupation or checkpoints it makes it much more real."
Even if you don't know much about Palestinian social justice issues, or simply love films, the Palestinian Film Festival is still for you. Everyone is encouraged to come.
"Don't be afraid to go if you don't know anything," said Saah. "That's kind of the point."
Anyone interested in learning more about Students for Justice in Palestine or New Orleans Palestinian Solidarity Committee can contact Marco Saah at [email protected].
About the Contributors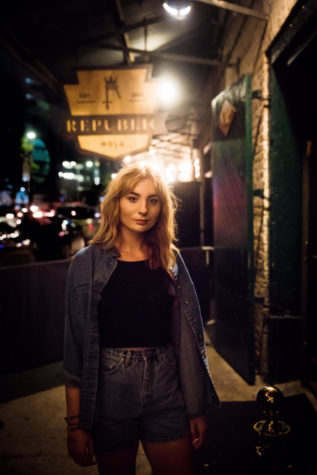 Catie Sanders, Life & Times Editor
Catie is a sophomore majoring in mass communication/journalism and a film studies minor. As the Life and Times editor, Catie aims to create a section that...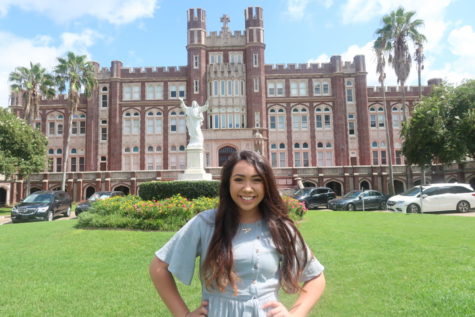 Ariel Landry, Design Chief
I'm a graphic design major that loves watching the Office and eating mac and cheese. I'm really excited for my first semester working with the Maroon.