Democratic Socialism in a new age of politics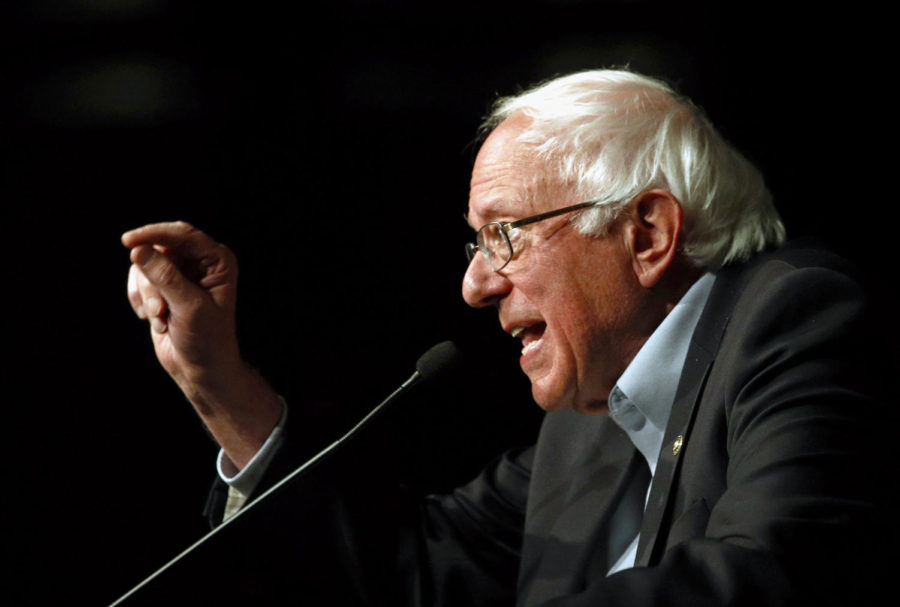 In the current age of politics, what may have seemed like a simple game of red versus blue could be complicated by the slow rise of the Democratic Socialists of America.
According to the organization's official website, "Democratic socialists believe that both the economy and society should be run democratically — to meet public needs, not to make profits for a few."
The organization's current form was established in March 1982 following the merger of the Democratic Socialist Organizing Committee and the New American Movement. However, despite being around for many years, democratic socialism started to hit the mainstream because of the involvement of Vermont Senator Bernie Sanders in the 2016 Democratic Presidential Primaries.
Since then, the movement has been on the upswing with "13,000 people, mostly between the ages of 18 and 35" joining between Nov. 9, 2016 and July 1, 2017, according to the organization's website.
Associate Professor Sean Cain said he believes that Sanders has a lot to do with the movement's success with the younger generation.
"He's promoted a set of ideas that are focused on the economy, reigning in the power of wealthy political and economic elites and bringing about a universal healthcare system modeled after the European ones," Cain said.
One of the many young people who are identifying with this movement is Dylan Ritter, political science freshman and Loyola College Democrats president. Ritter began his involvement with democratic socialism in his hometown of Omaha, Nebraska while starting a student union, inspired by the March For Our Lives movement.
"(The Omaha Democratic Socialists of America) reached out to us to offer their support and a few of us on the executive team began going to their meetings," Ritter said.
Though democratic socialism seems to be catching on with many, Ritter said he believes that most have a negative perception on the ideology.
"Too many people hear socialist and assume I'm some type of anarchist-extremist, but there are so many different degrees of socialist ideologies," Ritter said, "Democratic socialists don't believe in socializing the current economic system, they believe in providing government-funded socialized options for necessities such as healthcare, food, higher education, etc."
The movement may seem to be well fit for college students but, whether it would last is up to much speculation. Ritter said he believes that the movement could potentially spread to a campus like Loyola, but not under the name of democratic socialism.
"The term scares most people despite the fact that almost every modern liberal believes, to some extent, in some democratic socialist ideals," Ritter said, "College campuses are breeding ground for progressive ideologies so I could definitely see students at Loyola increasingly identify with democratic socialist ideas."
On the other hand, Cain said he is more skeptical believing it may be temporary without the backing of a strong candidate.
"I think it depends on the 2020 presidential elections," Cain said. "If there is a candidate who uses that term and is successful or comes in second again, it will continue to define the democratic party."
In 2018 alone, the Democratic Socialists of America have personally sponsored and supported 42 candidates across 20 different states, according to an AP article. The most significant of these candidates was Alexandria Ocasio-Cortez, who gained victory on June 26 over Democratic Caucus Chair Joe Crowley in the election for New York House of Representatives.
Though the future of this ideology is up in the air, the current climate could potentially swing public opinion in their favor.
About the Contributor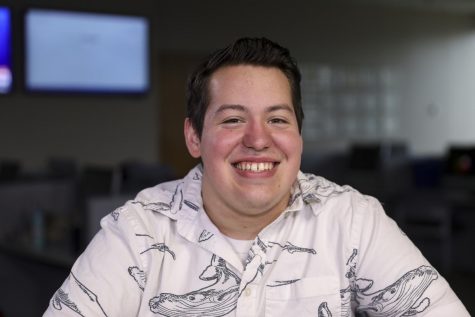 Cody Downey, Reviews Editor
Cody Downey is a mass communication senior from New Orleans, Louisiana. He is currently serving as the Reviews Editor. In previous years, Cody held positions...