Loyola knocks Dillard out The Den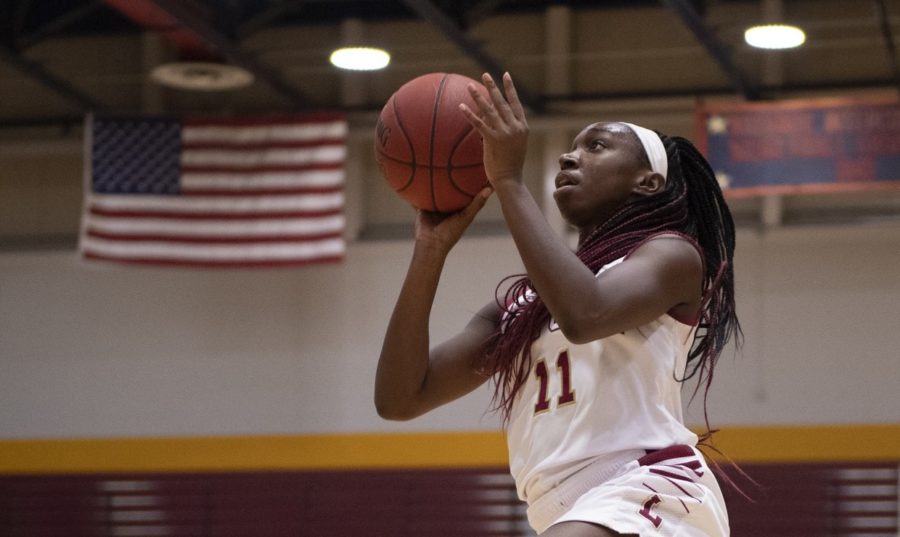 Andrew Wellmann
December 9, 2018
Despite the looming dread of finals week, the women's basketball team brought some holiday cheer as they defeat No. 25 Dillard University, 74-59 at The Den.
The Wolf Pack team took their winning momentum versus SUNO on Dec. 5 and brought the heat as they scorched the Blue Devils in the second half with 50 total points off of 53 percent shooting in the third and fourth quarters.
In the early game, Loyola would start the game off on fire, as they jumped to a 9-0 lead to start the game. International business junior Kaila Anthony would score 7 of the first 9 points for the team and would finish the game with a team-leading 19 points.
Loyola also showed their defensive side versus Dillard as the Bleu Devils didn't score until 4:15 left in the first quarter. The game would be a defensive battle in the first half as both teams would trade blows. The Bleu Devils would take the lead with a little over three minutes to go in the second quarter but the Wolf Pack would come charging back with a  24-23 lead.
Anthony led the offense in the second half. She led the team in scoring while also contributing 6 assists and 5 steals. Psychology senior Megan Worry racked up her fifth double-double of the season with 12 rebounds and 12 points.  
Freshman Tay Cannon would come up just short first career double-double with 10 points and 8 rebounds.
Loyola hopes to continue their win streak as they prepare to play Faulkner at home on December 14th at 5:30 p