Bateman Team kicks off 2019 campaign
Loyola's Bateman Team plans to kick off their 2019 public relations campaign, "Designing Diversity," next week with a panel discussion featuring three communications professionals from the New Orleans area, according to a press release Feb. 12 from the Bateman Team.
Panelists for Monday's "Now You Know Summit" will include Malana Mitchell, vice president of public relations for the Spears Group; Brandon Armant, president and CEO of BAMM Communications; and Michelle Moore, communications director for the National WWII Museum. According to the press release, panelists will share personal experiences about their time in the communications field. The panel discussion is expected to take place Monday, Feb. 18 at 6 p.m. in the Audubon Room of Loyola's Danna Student Center.
Bateman's 2019 "Designing Diversity" campaign, the release stated, "aims to promote diversity and inclusion in the communications industry, and will also highlight 'Diverse Voices: Profiles in Leadership,' a book created by the PRSA Foundation as a resource to promote and celebrate diversity and inclusion throughout the communication industry."
Bateman plans to hold four events on campus over the next two weeks to raise awareness of the team's campaign. Those events include "Dogs for Diversity" Feb. 21 in the Peace Quad, "Diversity Fest" Feb. 22 in the St. Charles Room and "Diversify Your Life Art Market" Feb. 26 in the Danna Student Center.
"We've put in so much work to produce our events," said Bateman team member Jessica Dicker. "I'm excited for the campus, as well as the community to see what we've created and hopefully leave with more knowledge about diversity and inclusion than before."
Bateman will submit in March a summary of their campaign to the Public Relations Student Society of America's Bateman Case Study Competition, vying for a chance to represent the client of this year's competition, the PRSA Foundation. The foundation is "an independent, 501(c)(3) charitable organization that is committed to promoting diversity among public relations professionals and companies so that they can best serve the public good and address the needs of a diverse world," according to the organization's website.
Loyola's Bateman team will promote their campaign and events on their Instagram account, @designing_diversity.
About the Writer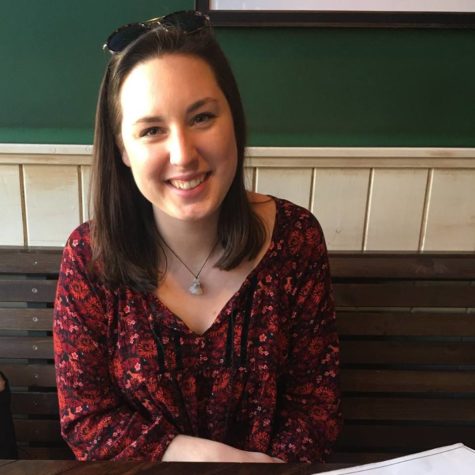 India Yarborough, Senior Staff Writer
India is a senior mass communication major, sociology minor from Columbus, Mississippi. She has served as news editor and a contributing writer for The...