Louisiana unveils new voting sticker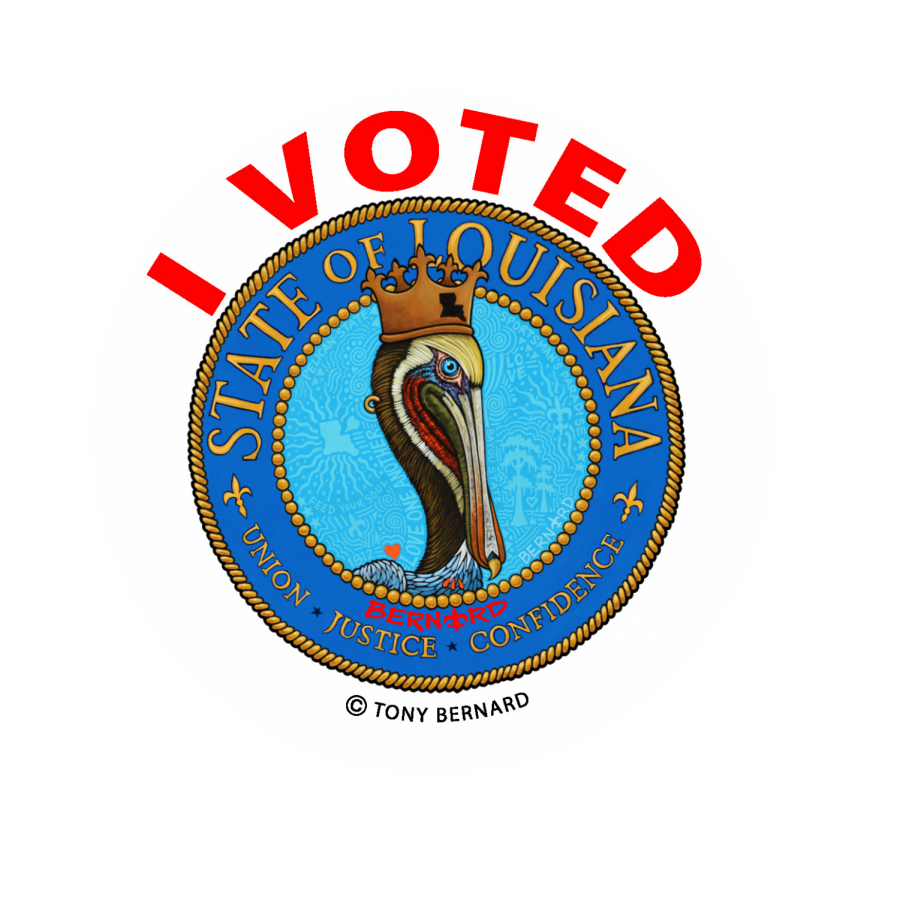 Voters in Louisiana's upcoming elections will receive an eye-catching new sticker—one designed specifically to celebrate the state's history and culture.
Secretary of State Kyle Ardoin unveiled the new sticker design in a press conference at the University of Louisiana at Lafayette on Aug. 27.
The design features a pelican wearing a crown in a stylized version of the state seal.
Cajun artist Tony Bernard created the design called "In Love with Louisiana." Bernard, a Lafayette native, joined Ardoin at the unveiling ceremony.
The stickers will be given out during both the Oct. 12 Gubernatorial Primary Election and the Nov. 16 Gubernatorial General Election, as well as during early voting for each. The Louisiana Secretary of State's office offered stickers as an incentive to increase voting turnout for the first time for the 2016 Presidential Election. The previous design featured George Rodrigue's famous "Blue Dog."
"We're thrilled with this year's sticker, and even more excited to see pictures of voters across social media platforms on Election Day," Secretary of State Kyle Ardoin said. "Voting is an integral part of democracy, and the stickers will be a visual representation of a vote cast."
Some Louisiana residents, however, are not so pleased with the new design. Ryan Wiles, musical theater sophomore at Loyola, said, "I don't like it. I wish I had the old one back. It looks like someone worked really hard on it but was also really lazy in doing so."
Psychology freshman Gabriela Cornejo said, "It just looks like someone from outside of Louisiana designed what they thought Louisiana was like."
About the Contributor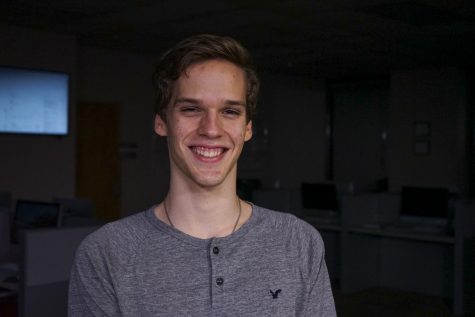 Daniel Schwalm, News Editor
Daniel Schwalm is from Dallas, Texas. He is an English major with a mass communication minor who currently serves as the News Editor. He has previously...