Who will be the No. 2 in command at Loyola? Final three candidates for provost announced
After more than a year without a permanent employee in the position, Loyola announced the top three finalists for provost, the chief officer of academic affairs and number two authority at the university.
The three finalists will visit Loyola over the next three weeks for interviews and to give presentations to the university community, according to an email from Interim Provost Maria Calzada.
David Yellen, who resigned from his presidency at Marist College in New York over the summer, will visit campus Nov. 14 to Nov. 15 and will deliver an on-campus presentation Nov. 14, at 3:15 p.m.
Tanuja Singh, the business dean at St. Mary's University in San Antonio, will visit Nov.18 through Nov. 19 and will present at 12:30 p.m. on the Nov. 18.
The third and final candidate, Thomas DiPiero will be on campus Nov. 26 to present at 12:30 p.m. DiPiero is currently the dean of the college of humanities and sciences at Southern Methodist University.
All presentations will take place in Miller Hall.
According to the email, the finalists will use their presentations to address what they believe will be the biggest challenges and opportunities in higher education and at Loyola over the next decade.
Following their visits, there will be feedback forms available for community members to provide feedback.
After the presentations, the search committee will review the feedback from the community for University President Tania Tetlow to consider in her final determination of the university's next provost.
More information on the candidates and their campus visits can be found on Loyola's website.
About the Writer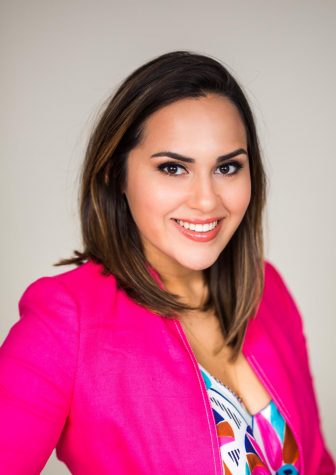 Gabriella Killett, News Editor
Gabriella "Gabby" Killett is a sophomore from New Orleans studying journalism with minors in Spanish and Theatre Arts at Loyola University New Orleans....