Explained: the role of the Louisiana Speaker of the House
After weeks of internal deliberation between legislators, the Louisiana House of Representatives named Republican Rep. Clay Schexnayder of Ascension Parish the new Speaker of the House.
As he begins his term, here are some of the responsibilities on Schexnayder's desk that will shape how the Louisiana House of Representatives is run.
Once sworn in, the most important task on the speaker's agenda will be to structure the 16 house standing committees. A standing committee is a board made up of members of the House of Representatives who oversee a certain branch of state government. For example, the education standing committee oversees the school and secondary school systems, school employee and teachers' pay, and school lunch programs of Louisiana — to name a few of their responsibilities. Other house standing committees have authority over branches such as health and welfare, transportation, and commerce.
Ron Faucheux, a political analyst and former member of the Louisiana House of Representatives, said that restructuring the House Standing Committees is the principle job for any new speaker.
"The legislators have committees they want to be on, the governor has people they want on certain committees, the interest groups have people they want on certain committees," Facheux said. "So getting these committees appointed is very important."
After appointing members to the House committees, the speaker's primary role is to preside and preserve order over the House of Representatives.
A stark difference between the Louisiana Senate and House of Representatives is their operations. The Senate, Facheux said, is more like a club while the House is a forum where discourse can easily get out of hand.
For this reason, Facheux stressed the importance of having an effective Speaker to smoothly manage these legislative processes.
"If there is a weak or inexperienced speaker of the house or one that is not respected, then it is very easy for the Governor or interest groups just to run right over them," he said.
The speaker's role also includes choosing when to open or close session, deciding on other legislative staff positions and casting a vote when the House is equally divided, according to the Louisiana House Rules.
A session is an annual series of meetings among the House. In Louisiana, sessions last for 60 days on even-numbered years and 45 days on odd-numbered years, where only monetary bills can be considered.
Former Louisiana Speaker of the House from 2004-2008 Joe Salter said that finding compromise while acknowledging the diverse ideologies of each representative is a key challenge for the Speaker.
"You have to try to find a balance and work with people of all persuasions." Salter said. "You can't get anything done if you don't have people with an open mind."
Speakers had struggled with finding the common ground between parish and party lines in the past, but working between those lines seem to be more difficult today than it was in Faucheux or Salter's time, according to Faucheux and the former speaker.
"The great thing about when I served was that, even though I was a Democrat and I had Republican friends, we tried to work together," Salter said. "But now from the outside looking in, it looks like that's changed dramatically."
During his tenure, Salter named five Republicans and 12 Democrats as committee chairmen. Similarly, while Faucheux served on the House of Representatives, 1974-1984, he said divisions were based on representatives' support or opposition of the Governor rather than between party lines.
"It wasn't always partisan. It wasn't always ideological. It wasn't always regional," Faucheux said. "And that meant everyone had to work with everyone to get anything done."
Faucheux said he believes the job of the speaker is much harder today due to representatives' lack of cooperation between party lines.
Despite these past representatives' partisan anxiety, newly elected Speaker Clay Schexnayder expressed his desire to have a working relationship with Democratic representatives and Gov. John Bel Edwards.
"It's not a bad thing to be able to work with the other side," the new house speaker said in an interview with a Baton Rouge radio station.
About the Writer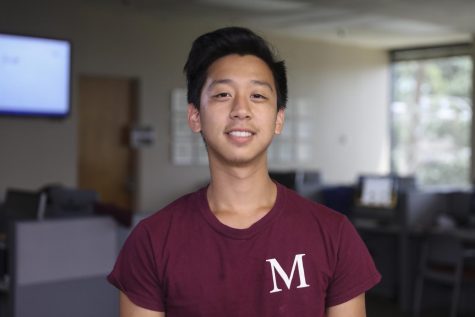 Jc Canicosa, Op-Ed Editor
JC Canicosa is the Op-Ed Editor for the Maroon and a senior at Loyola. He has also served as the Sports Editor, Breaking News reporter, Foreign Correspondent...