Loyola alum experiences LGBTQ+ hate crime
Kentro Mason, a queer Loyola alum and musician, said their life changed on May 16 during a night out with friends after they heard a man at a bar threaten them.
Mason was after dancing for a couple of hours at a bar in Metairie, they bumped into someone behind them and apologized. They were knocked out; moments later, they woke up on the floor with a broken jaw.
Mason, who identifies as gender non-conforming and uses they/them pronouns, is now healing from their traumatic experience and rallying around other members of the LGBTQ community to raise awareness of hate crimes.
Mason was able to return to singing with their band "Jank Setup" and is also working with a personal injury attorney, furthering their attempt to move forward.
Since the attack, Mason said they have been traveling every weekend to perform and said being on stage for them has helped them through their healing process. Mason worked with Alan Artists for a show in Colorado and performed at a celebrity wedding.
Now, Mason is starting a tour with their band that will go through New York City and Washington D.C.
Lillie Marie Johnson is a junior and the president of PLUS+ at Loyola, a group supporting the LGBTQ community at the university. Johnson, who uses she/they pronouns, encouraged LGBTQ college students to go out with a group of friends they know.
She also suggested that when going out, students should have a way to protect themselves.
Johnson said having a solid support system may protect queer people from vulnerable situations and support them if they experience prejudice.
Mason's friend, Ulla Gaudin, set up a fundraising event for them while they were in the hospital to ease some of their financial stress.
"It was like the best Band-Aid because this one small group of idiots thought that they could make me feel less than," Mason said.
Mason said they want anyone that has experienced a hate crime to avoid hiding their emotions; they have taken a lot of walks to ruminate on their experience and reintroduce themself to the world.
"You have to slowly get back and remember all these beautiful things that your life has produced for you," Mason said.
Despite the tragedy of their experience, Mason said they want to remind everyone to be the most authentic version of themselves.
"Just live your life exactly how you want to," Mason said.
View Comments(1)
About the Contributors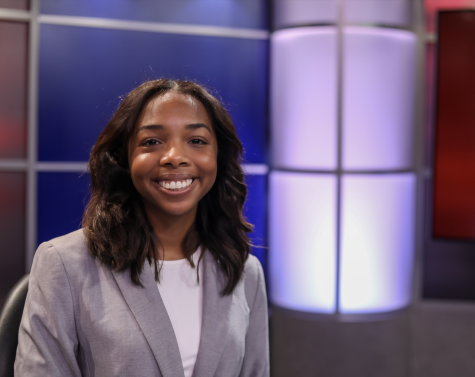 Domonique Tolliver, Managing Editor for Digital
Domonique Tolliver is currently the Managing Editor for Digital. She was previously The Maroon's Life & Times Assistant Editor, Worldview Editor and...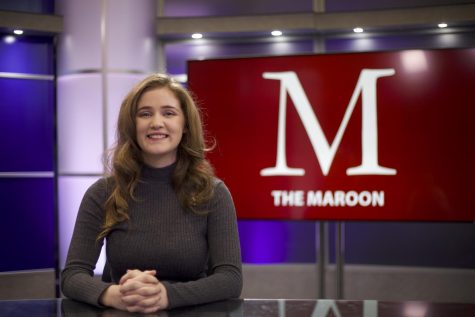 Jackie Galli, Editor in Chief
Jackie Galli is proud to be one of the editors in chief at The Maroon this year. She is a senior mass communication major with a concentration in journalism,...