Loyola student arrested in dining hall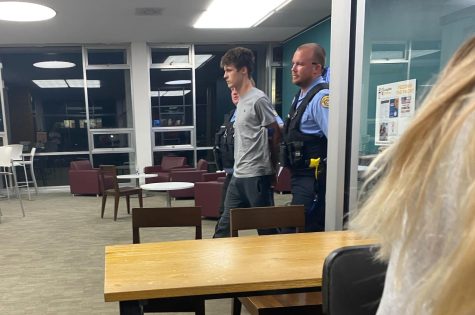 Loyola University student Luke Sahs was arrested March 2 in the Orleans Room by the New Orleans Police Department.
Sahs was booked on a count of stalking at 8:50 p.m., according to the Orleans Parish Inmate Query.
According to an Orleans Parish Sheriff's Office arrest affidavit, a student filed a report accusing Sahs of stalking. The affidavit claimed Sahs was in possession of chemical materials that can be used to kill people.
The report said Sahs had told the person who filled out the stalking complaint that he had followed her without her knowledge for several months and gathered information on her day to day movements and activities.
NOPD arrived at Buddig Hall to arrest Sahs before his roommate told police he was in the Orleans Room, LUPD said. According to Loyola police, there were no issues during the arrest.
Sahs has subsequently been released from jail on bail.