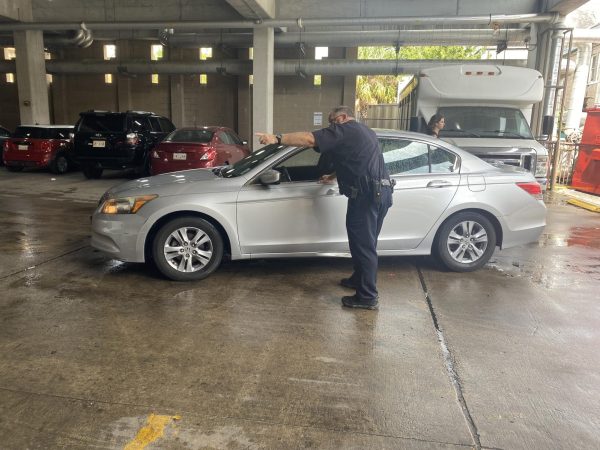 Commuter students are struggling to find parking spaces in campus parking garages on their first day of the fall 2023 semester. 
Both Freret Street and West Road parking garages have no available parking, due to displaced office furniture, other miscellaneous items barricading spaces, and the construction covering the Mercy Hall parking lot. 
Loyola University Police were directing students in and out of parking garages while a line of cars circled campus, waiting to find open spots. 
Students must purchase a parking pass to park on campus. Parking permit violations will begin being enforced on 6:00am, Wednesday, Aug. 23, according to Rachel Bobadilla in Parking Services. 
Editor's Note: This story has been updated to reflect new information provided by Parking Services via email.