Column: Stay at Loyola and succeed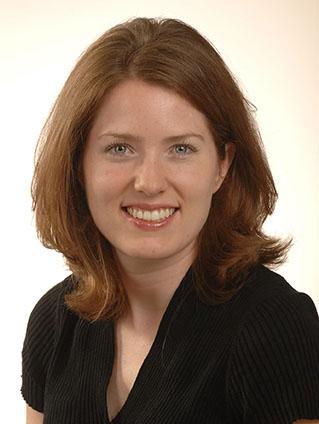 ELIZABETH RAINEY
April 5, 2013
College is hard. I get it. Much of it is long hours cramming for tests, writing research papers and avoiding uncomfortable conversations with roommates about cleaning bathrooms. It's not always easy to stay focused for four years, to doggedly pursue the subjects and interests that brought you to Loyola in the first place.
But I implore you to persevere because I want to hear your name called in the Superdome. A Loyola degree is undeniably important for two excellent reasons: to prepare you for your future careers and to teach you to approach the world with curiosity and compassion.
As Loyola students, you're especially lucky: There is a whole system of bright, energetic people bent on making sure you succeed, graduate and flourish. And you get to do it in one of the most interesting cities in the country.
Prior to moving to New Orleans, I worked at two large, private universities in New York. But I feel at home here. Perhaps it's a reflection on the choices I made when I was 17 and entering college. I attended public schools from kindergarten through 12th grade, and I wanted a different college experience. A Jesuit education appealed to me because I wanted to be in an environment that explored spirituality.
My choices came full circle for me when I accepted my position as director of retention and student success here. Fr. Wildes had taught me biomedical ethics way back when I thought I was headed toward a career in dentistry at Georgetown (I think I got a B+).
I want to see you stay at Loyola not because it's my job to help you succeed and go on to graduate, but because I truly believe Loyola is a special place.
Connecting to the Jesuit mission does not mean you have to be Catholic or devout. Rather, it means understanding what the Jesuit Ideals of Education are, how they have shaped your experiences here and fully appreciating the idea of cura personalis.
Next time you're walking past the library, take a moment to reflect on the words etched into the ground. Notice how our Jesuit values are infused around you – sometimes literally.
College is as much about people as it is about learning. Loyola excels at community. Students eat cookies with resident chaplains on Wednesday nights. You can easily connect with your professors, who want you to succeed. Some professors actually take it personally when no one shows up for office hours. Go see them! Capitalize on the direct access you have to faculty and knowledge: not every college student can say that their professors know them by name.
The Loyola community blends into the amazing city around us. You have access to one of the most interesting, unique cities in the country through your courses, excursions, streetcar rides (when running) and your own feet.
Trust me, I say all this with the benefit of hindsight. I didn't fully understand the benefits of Georgetown that were just sitting there, ripened, ready for me to pick them. It took a struggle in organic chemistry, a year abroad in Paris and the realization that I had smart, interesting friends.
When I think of what I learned as an undergrad, I first think of my freshman year roommate, Claire. She is funny and nerdy. I helped her with math while she edited my papers. Claire is now a successful writer in Chicago, but I'm still better at calculating the tip at dinner.
I recall my favorite professor, who taught physiological psychology. As I wrestled with complex concepts of how our minds and bodies connect, I would spend hours asking for his guidance in his cluttered third floor office. I always walked away refreshed, inspired and ready to learn more.
I wish I had been mature enough then to realize who was there for me throughout my undergrad career. So I'm sharing this with you so you can take it all in as soon as possible. There are many people here who want to see you succeed and, in realizing that, you'll know why you should stay.
My hope for you is to soak up everything Loyola has to offer and go on to fulfill your own mission. And if you ever feel stumped, worried about what to do next or just plain curious about what's out there for you through a Loyola education, my office, though less cluttered than my favorite professor's, is also just down the hall.
Elizabeth Rainey is the director of retention and student success and can be reached at
On The Record is a regular column open to all Loyola faculty and staff. Those interested in contributing can contact [email protected]