Column: God is revealed in difficult times through love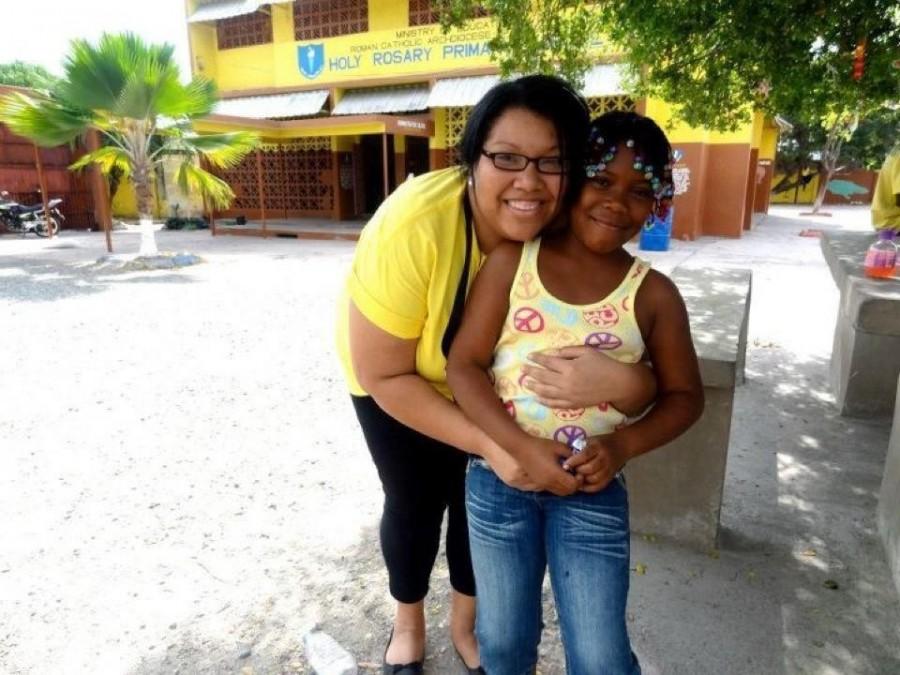 HEATHER MALVEAUX
October 3, 2013
Volunteering at the Bethlehem House in Kingston, Jamaica, as an Ignacio Volunteer was one of the most profound experiences of God that I've ever encountered.
In Dec. 2011, the Rev. Ted Dziak, S.J., invited me to serve as staff for the Ignacio Volunteer Jamaica Winter Program in Kingston. I happily accepted.
I had been to Kingston as an Ignacio Volunteer twice before, in 2007 as a student and in 2009 as staff. So I was very excited and honored for the chance to go back.
There's something attractive about leaving behind the comforts of home, giving by serving, living a life of simplicity and being a member of a uniquely diverse yet like-minded community.
On this trip to Jamaica, I was excited to know that I'd visit a site that I'd never been to before, Bethlehem House, a safe haven in Kingston, Jamaica, for severely disabled children.
When you enter, there are separate rooms for boys and girls. In the rooms, each child is assigned his or her own crib where the children eat, sleep and play.
It baffles the mind to know that there are teenagers and some individuals as old as 20 years of age living in cribs due to such severe mental and physical deformities.
After a brief introduction and tour of the facilities, I was asked to work in the girls' room.
Before giving us our tasks, the brothers asked us to visit each crib and personally say hello and touch each girl to alert them of our presence.
After, I was assigned to help towel dry, powder, diaper and clothe infant girls, toddlers, teenagers and 20-year-old women after the brothers bathed them.
I was terrified to touch these girls because I was afraid of hurting them.
The first girl was put on the changing table in front of me and I froze.
Her legs were permanently fixed with no more than a three-inch gap between them. I didn't know how to put a diaper on her, she was shaking at my touch, she was crying out and she couldn't speak to me because she was mute. I had no idea how to handle the situation.
I started to dry her with a towel, but her cries grew louder and her trembling became more intense. I felt so defeated and helpless at that moment. Then, something took over.
By the grace of God, I thought to just start talking to her and explaining everything that I was doing as I was doing it. I wanted her to know that I wasn't there to harm her or violate her – I was there to help.
Through my soothing words and gentle touches, she began to relax. The trembling stopped, the cries ceased. She squeezed my finger and smiled.
In that moment I realized two things: God gives us the tools we need to get through the most difficult moments in life, and through the simplest interaction of compassion and love, he revealed himself to me as he had never done before.
Even though I feel God's presence daily and I always feel him the strongest when serving others, I witnessed his true manifestation there at Bethlehem House.
That day, I saw the face of God, heard his cries, felt his touch and saw his smile.
Heather Malveaux is the director of immersion programs for University Ministry and may be reached at [email protected]
On the Record is a regular column open to all Loyola faculty and staff. Those interested can contact [email protected]